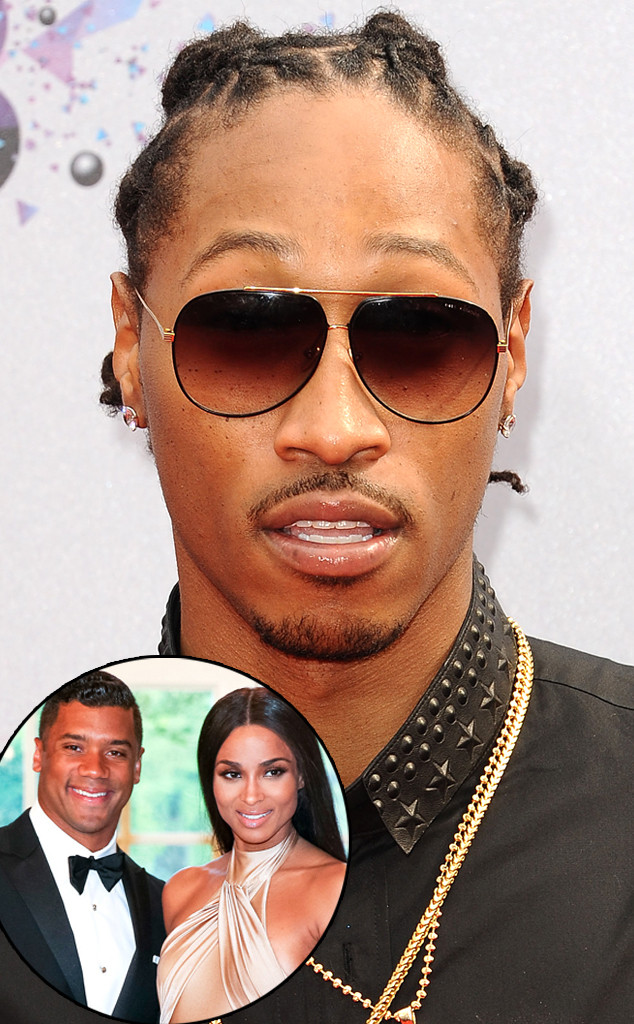 AP Photo/Andrew Harnik/Jason LaVeris/FilmMagic
Future says he is not, repeat, not bitter about his breakup with Ciara but there is one aspect of their split that enrages him: Seeing their toddler son being pushed in a stroller by her new boyfriend, NFL player Russell Wilson.
The child, Future Zahir Wilburn, was born in May 2014. Months later, Ciara, 29, and Future, 31, ended their relationship and engagement.
"I swear, man, I'm not thinking about her," Future said on The Breakfast Club 105.1 FM radio show on Thursday, a day before the release of his new album, Dirty Sprite 2. "I mean, I want her to be totally happy. Like, you gotta understand, you want a person to be happy."
"I'm not bitter," he added. "People think I'm bitter because she moved on. But I'm good. I'm taking care of me. I don't need him—she needs him."