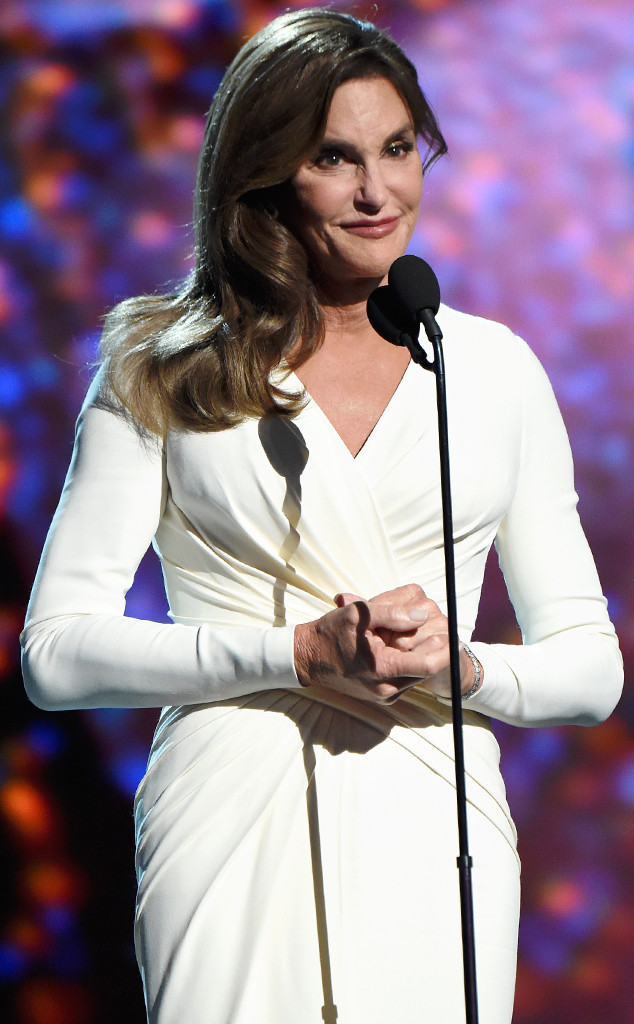 Kevin Winter/Getty Images
Caitlyn Jenner's done it again!
The 65-year-old's big appearance during last night's ESPY Awards helped the annual ESPN awards show score its biggest ratings ever.
According to Variety, Wednesday night's ESPYs broadcast on ABC raked in 7.7 million viewers overall, a 2.2 rating/8 share in adults 18 to 49. Nielson clocked the show in at a 6.0 averaged rating, which is up a whopping 253 percent from last year's telecast. The ESPYs broadcast on ESPN garnered about 2.2 million viewers, which means in total nearly 10 million people wacthed Caitlyn accept her Arthur Ashe Courage Award.
While being honored on stage, the Olympian gave a moving and emotional speech that received a standing ovation from audience members.
"My plea to you tonight is to join me in making this one of your issues as well...Learn as much as you can about another person," Caitlyn said. "I trained hard. I competed hard. And for this, people respected me. But this transition was harder on me than anything I could have imagined. And that's the case for so many others besides me. For that reason alone, trans people deserve something vital. They deserve your respect."
Meanwhile, E!'s own Joel McHale started the show off on a hilarious note with a super-funny monologue that poked fun at sports stars like Russell Wilson and Victor Espinoza.
"He made history by being the first Latino jokey to win the Triple Crown. And he'll make history again when he's the first person President Donald Trump deports to Mexico," The Soup host joked of Espinoza. "I'll miss you so much Victor."
Tune in to The Soup tomorrow night at 10 p.m.
Watch the I Am Cait premiere on Sunday, July 26 at 8 p.m.