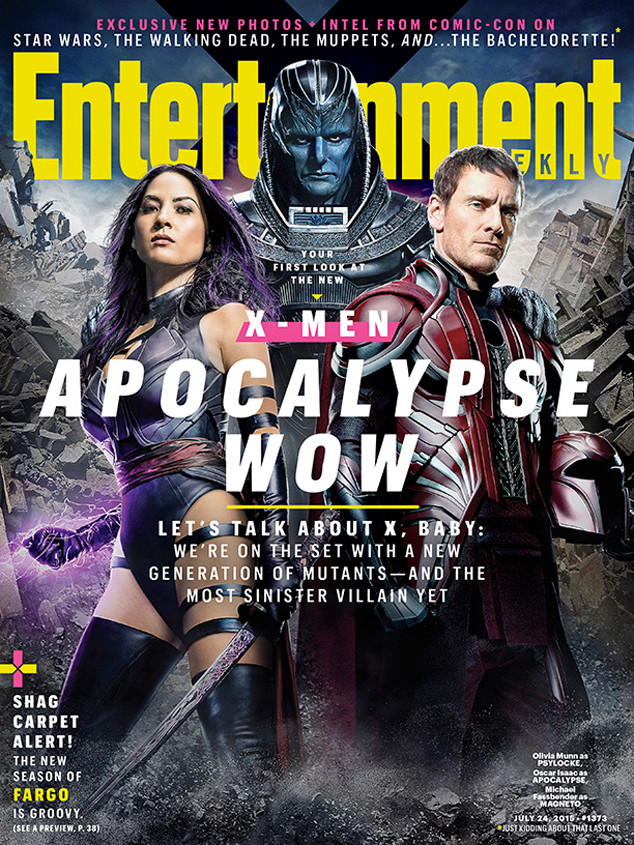 Michael Muller
It's finally here!
The very first look at X-Men: Apocalypse has been released, and suffice to say, we're stoked.
Michael Fassbender (Magneto) and Olivia Munn (Psylocke) are killing it with their sizzling smolders on the newest cover of Entertainment Weekly, proving that the latest generation of Marvel's mutants mean business.
Oscar Isaac, who plays Apocalypse, even dropped a few hints about fans can expect to see on the big screen during the highly anticipated flick.
"The last battle is going to be pretty insane," he shared. "I mean, it's like freaking Apocalypse fighting all of the X-Men. It's pretty cool."