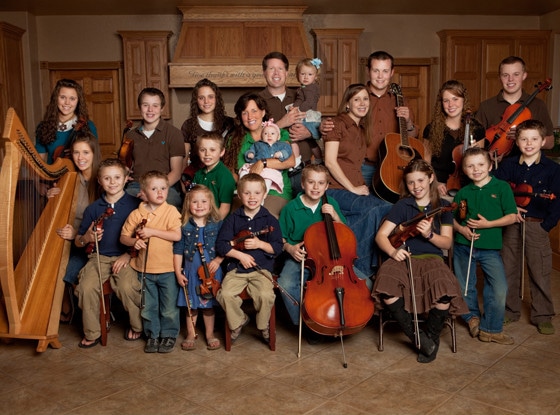 TLC
Today is a great day to be alive...said everybody everywhere. And no, it's not just because Tatiana Maslany finally that Emmy nomination for Orphan Black.
Today will actually go down in history as the day that TLC finally canceled 19 Kids and Counting. After weeks of speculation and outrage surrounding son Josh Duggar's molestation of several children (including his own sister), the network finally decided to pull the plug. Although many viewers are wondering what took them so long (after all, it seems odd for a network to even consider keeping a show on the air after a scandal of this nature), most are simply ecstatic that the Duggars' reign of airwaves terror is finally coming to an end.
Because, as it turns out, people never really liked the Duggars to begin with; the molestation revelations were just the icing on the hate cake. We know, this is very shocking news, so we'll let this sink in for a second.
It seems that TV fans everywhere have long thought the Duggars to be haughty, out of touch and just plain bizarre. Oh, and there aren't a lot of people who were on board with the whole 19 kids thing. (Seriously, that's gotta be breaking some sort of overpopulation rule, right?). So now that the show is officially out of favor, Americans are flocking to Twitter to let a whole lot of feelings off their chest.
Some are straight-up angry that this family was allowed to act as they did for so long, some are simply rejoicing in this moral victory and others still took the opportunity to make an off-color joke or two. Because if there was ever a time to finally air that jab you've been sitting on, it's right now.
Good knowing ya, Duggars.