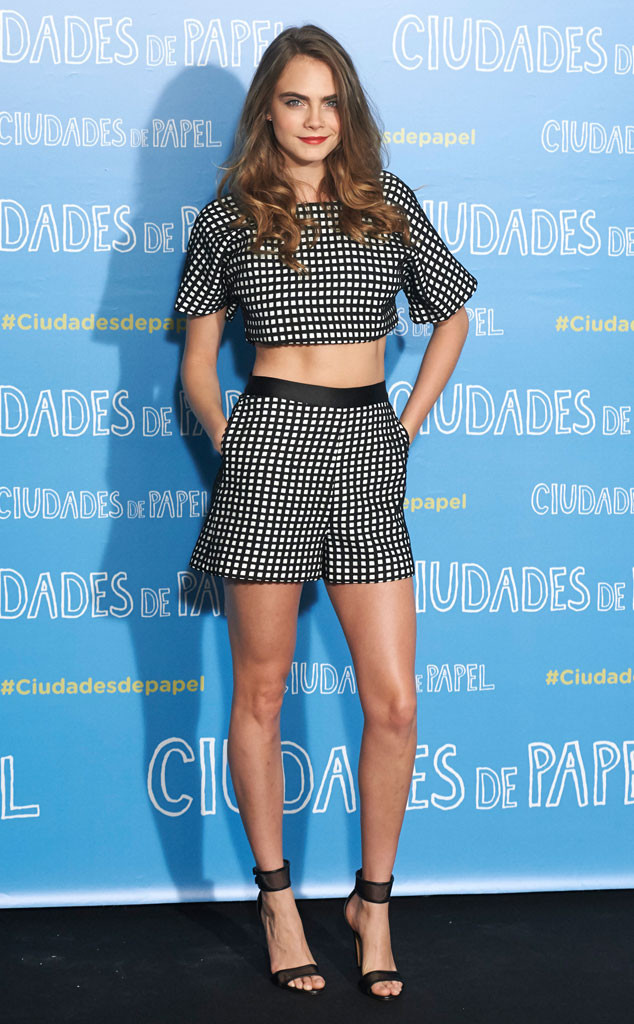 Carlos Alvarez/Getty Images
Cara Delevingne is getting candid about her love life (again!).
The 22-years-old supermodel first opened up about her relationship with singer St. Vincent in Vogue last month. The high fashion mag was the subject of criticism for characterizing the Brit beauty's same-sex relationship as a ''phase.'' However, Delevingne says she's always been bisexual.
"My sexuality is not a phase," the Paper Towns star says in a new interview with The New York Times. "I am who I am."
Delevingne adds that her relationship with her girlfriend has helped her become a better actor.