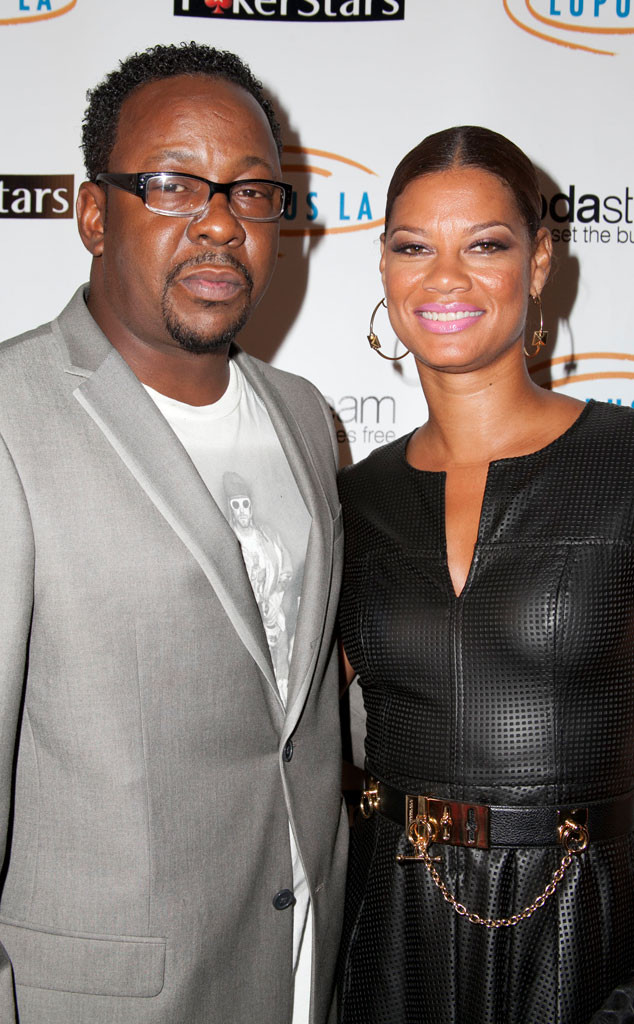 Vincent Sandoval/WireImag
Bobby Brown will have something to talk about should he ever cross paths with Megan Fox.
The singer and wife Alicia Etheridge-Brown have named their newborn daughter Bodhi Jameson Rein, according to the birth certificate obtained by E! News. Fox and husband Brian Austin Green also named their son Bodhi.
The name is a Buddhist concept of enlightenment.
The New Edition singer and his wife welcomed their baby last Saturday amidst his daughter Bobbi Kristina Brown's ongoing health struggles. Bodhi joined the couple's 5-year-old son Cassius. Although Bobby has had a rough year so far, he and his wife have found some time here and there to celebrate their baby's arrival.
Alicia and Bobby co-hosted a co-ed baby shower at their Southern California home at the end of May, and shared a picture from the happy event. "Love……" Bobby captioned on Instagram while posing with his family in the backyard. "My Lady and Baby."