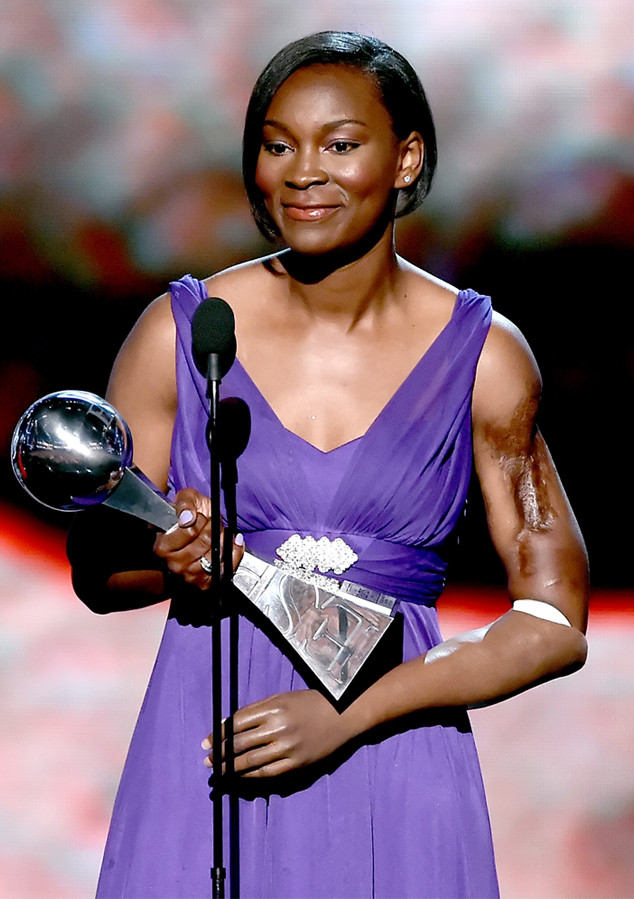 Kevin Winter/Getty Images
Well this award was absolutely well-deserved!
When Halle Berry stepped onto the stage Wednesday night at the 2015 ESPY Awards, the actress knew this night wasn't going to be about her. Instead, it was the perfect time to honor another exceptional woman.
That special someone was basketball star and army veteran Danielle Green who was on-hand to receive the Pat Tillman Award for Service.
Born and raised in Chicago, Green revealed in a pre-taped video that her childhood was far from perfect. But after developing a love for basketball at eight years old, the 38-year-old went on to obtain a full scholarship at Notre Dame and later enlisted in the Army.