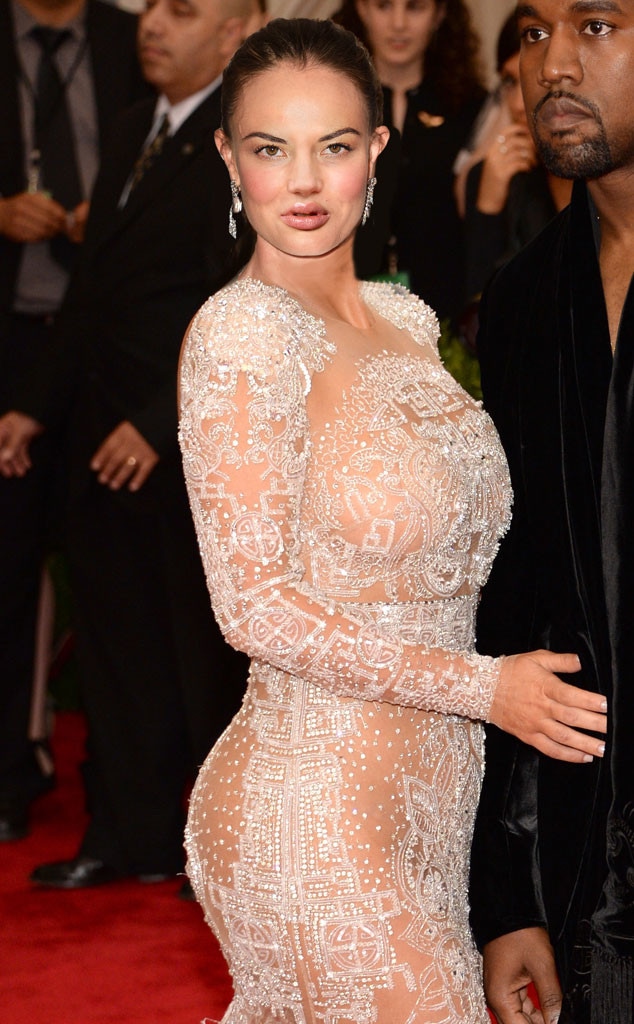 Getty, E! Illustration
The results are in, and apparently, this is what women want to look like.
The New York Times' T Magazine released an article yesterday that revealed what people are spending the most money on when it comes to cosmetic surgery and one interesting tidbit.
The article listed the top five requested celeb features, according to Hollywood surgeon Paul Nassif, and this is what they told us people wanted most: Kim Kardashian's butt, Olivia Munn's eyes, Scarlette Johansson's lips, Kate Bosworth's chin and Kate Middleton's nose.
So, obviously, we took these features and put them together to see what that looks like, and, well...you can see for yourself. Yeah. Not as appealing to the eye as it sounds.
The report also listed some of the most popular procedures lately, and, of course, botox is way up there.
But along with botox, enhancers like lip fillers, buttock augmentations, boob jobs and face lifts were on the chart. It also states that Americans have spent nearly $2.5 billion on botox in 2014 alone, there's been a 33 percent increase in U.S. males getting breast reduction since 2010 and an 86 percent increase in booty work in 2014 in America.
However, the United States isn't the top country when it comes to cosmetic surgery. In fact, it was No. 4. South Korea topped the list, followed by Greece, then Italy, then America and then concludes the top five with Colombia.