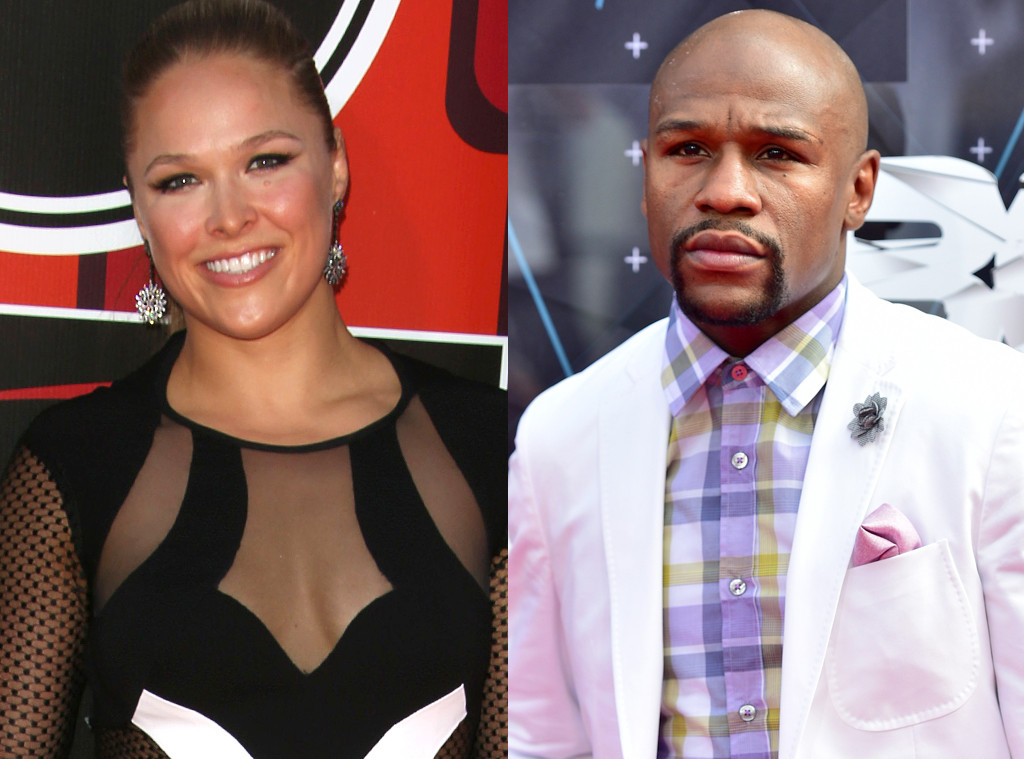 Rex/REX USA; Getty Images
Consider yourself served, Floyd Mayweather.
MMA champion Ronda Rousey took a moment on the 2015 ESPY Awards red carpet tonight to relish both her win for Best Fighter of the year and the fact that she beat out Mayweather for the title.
The stunning fighter held her trophy, looked right into ESPN's cameras during the pre-show, and said, "I wonder how Floyd feels being beat by a woman for once."
Yeah, and she meant it that way.
"I'd like to see you pretend to not know who I am now," she added.
"Ronda's knocked out more women than Bill Cosby," emcee Joel McHale quipped in his opening. "I'm sorry," he added, "make that Dr. Bill Cosby."
Floyd, who is undefeated at 48-0, of course was one half of the most ballyhooed and then booed fights in recent boxing history when he beat Manny Pacqiaou by decision in May.
When asked about a year ago if he thought Rousey could beat him in the ring, he said he wasn't familiar with who that was. He did actually apologize, however, just days later, saying in a video shot for MMA website Fight Hub, "I wish her congratulations. I didn't know who she was the other day. I apologize because I didn't know. I'm used to watching football and basketball. I'm not really into boxing like that."