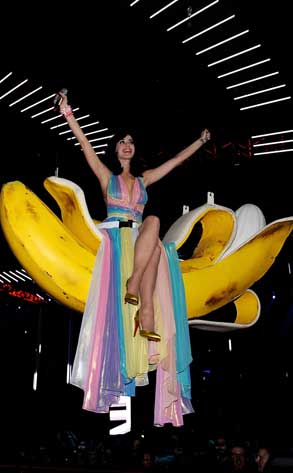 Frank Micelotta/Getty Images
So Britney Spears couldn't make it to the MTV Europe Music Awards to pick up her two awards—she had a gig with Madonna and Justin Timberlake in L.A.—but the show went on anyway at Liverpool's Echo Arena.
Katy Perry hosted the event, and rode a giant banana as well. Why? Because she can, people.
Other oddities included pointy dresses, an onstage pillow fight and several trophies going to Jared Leto's band, 30 Seconds to Mars.
Check out some of the highlights in our gallery.