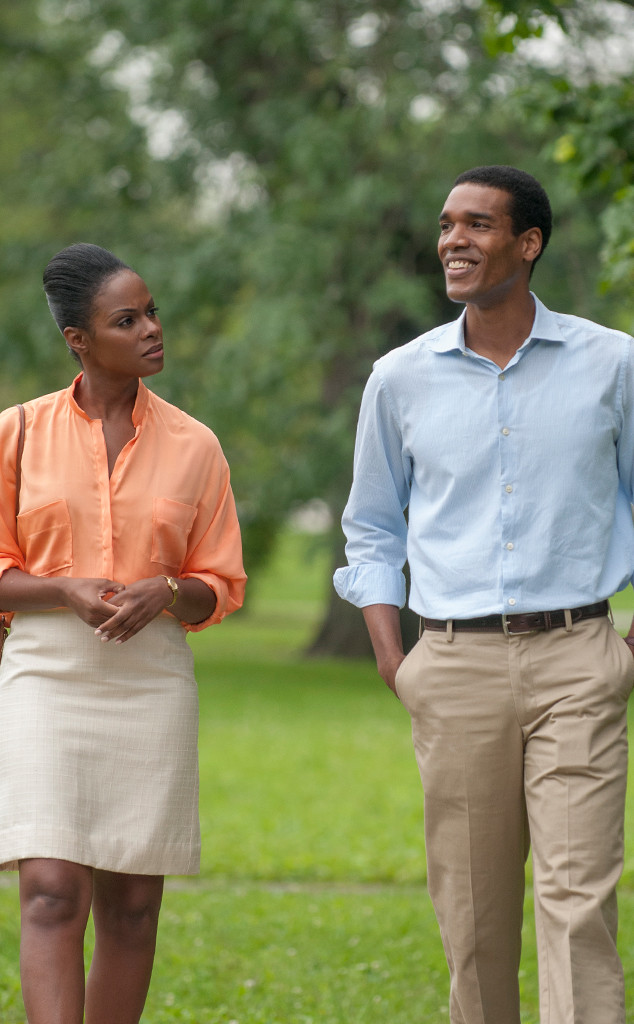 IM Global
Back in 1989, future first couple Barack Obama and Michelle Obama went on a first date in Chicago.
This date, which ended with a goodnight kiss, serves as the inspiration for Southside With You, a romantic dramedy starring Parker Sawyers (as Barack) and Tika Sumpter (as Michelle). On Tuesday in the Windy City, the pair got in character to shoot a scene in Hyde Park, giving fans a first glimpse of how the Obamas will appear onscreen!
So what can fans expect from this movie? Well, Barack and Michelle's real-life first date was pretty darn cute. Back then Barack, a Harvard law student, took a summer job at Sidley & Austin, and Michelle was assigned to be his adviser.