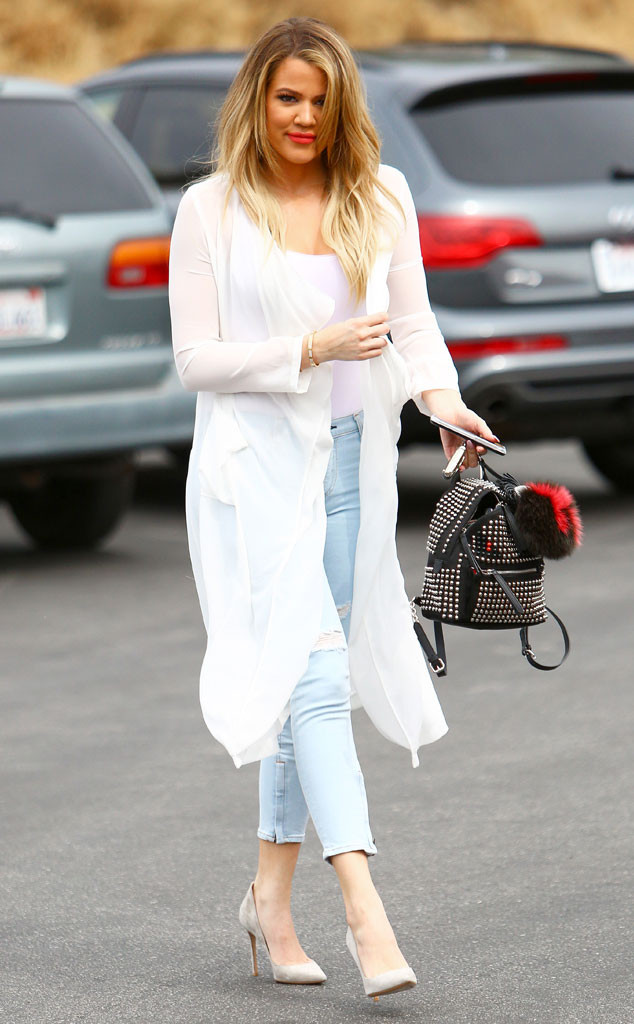 CMaidana/AKM-GSI
There is absolutely no doubt that Khloe Kardashian is looking better than ever these days, but it isn't because she's adhering to a strict diet. In fact, the Keeping Up With the Kardashians star, 31, opened up to Australia's Nova 96.9 radio hosts Fitzy & Wippa about her weight loss and said it's a result of "lifestyle changes," not dieting.
"I think all diets are kind of weird. The word 'die' is in it," Khloé explained to the hosts. "I believe in lifestyle changes, and when you think of something long term, you do it better. If I know I just have to eat this way for a week, how does that help you for the long term? It doesn't."
The reality star also dished that she has "completely" given up soda in addition to other items that she has removed from her daily routine.
"I've made major cutbacks. I used to love soda. So I've cut out soda completely and I'll drink iced tea or water for what I drink throughout my day," she continued. "I just made that like a lifestyle change. I'll do like one thing, like, a month. I'll just cut something off little by little, and then it just becomes like a part of your life. You don't even think about it."