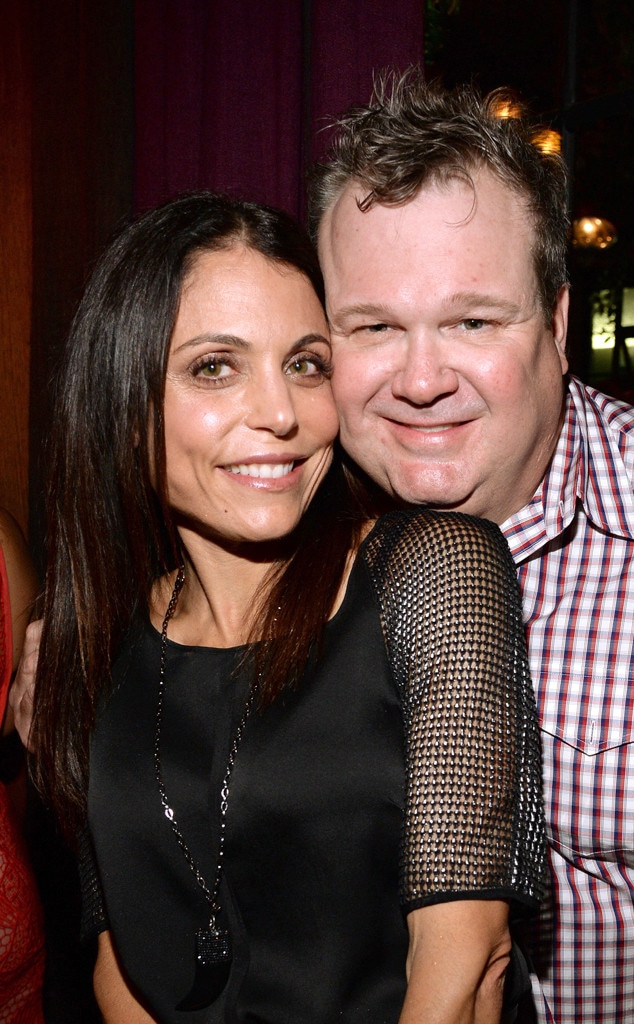 Kevin Mazur/Getty Images for CAA
There's a new couple in Hollywood!
E! News has exclusively learned that Real Housewives of New York star Bethenny Frankel has a new beau, and it's none other than Modern Family's Eric Stonestreet!
While the relationship news may be new to many of us, these two have been enjoying each other's company casually for a few months now. The pair were all smiles for the camera while attending the 2015 CAA Upfronts Celebration Party in New York City back in May, and were also spotted out and about together later that month.
Stonestreet even posted a photo of his girlfriend with gal-pal and fellow Housewife Carole Radziwill at the time, captioning the picture, "Took a picture of these 2 randos today."
More recently, the new duo stepped out to enjoy a good ole baseball game together! An eyewitness tells E! News Stonestreet and Frankel attended the Los Angeles Dodgers game last Monday when the Boys in Blue played the Philadelphia Phillies.
Freddie Baez/startraksphoto.com
Frankel hasn't dropped too many hints that she's newly attached, but she did recently tweet, "I'm very happy right now. It took me a minute but I'm here. Xo," and followed today with, "I've really changed my mind on something: i think if u have a great textual banter, compatibility is likely."
We can only imagine the "textual banter" between these two funny stars. "He's very different from his character on Modern Family. He's sharp and funny, but his humor is darker," a source tells us of Stonestreet, and adds that, "He has an incredible relationship with his parents, especially his mom," and is "very proud of his mid-western roots."
Frankel has constantly been at the center of dating rumors in recent months, especially after being spotted holding hands with a mystery man in early May. "I can't wait to find out who my new boyfriend is today," she tweeted in her signature humor at the time. "Guesses? Yours is as good as mine. #idontsuckatmakingpeoplethinkihaveaboyfriend"
Regardless of her sarcasm regarding her personal life, the 44-year-old, who went through a very public divorce with ex Jason Hoppy, shared that she still believes in love. "I do believe in love and I'm totally keeping my options open and I've met incredible men," she told with E! News. "Bad apples don't have to spoil the whole bunch. I'm not bitter, I love meeting new people."
What do you think of this new couple alert?! Sound off in the comments!