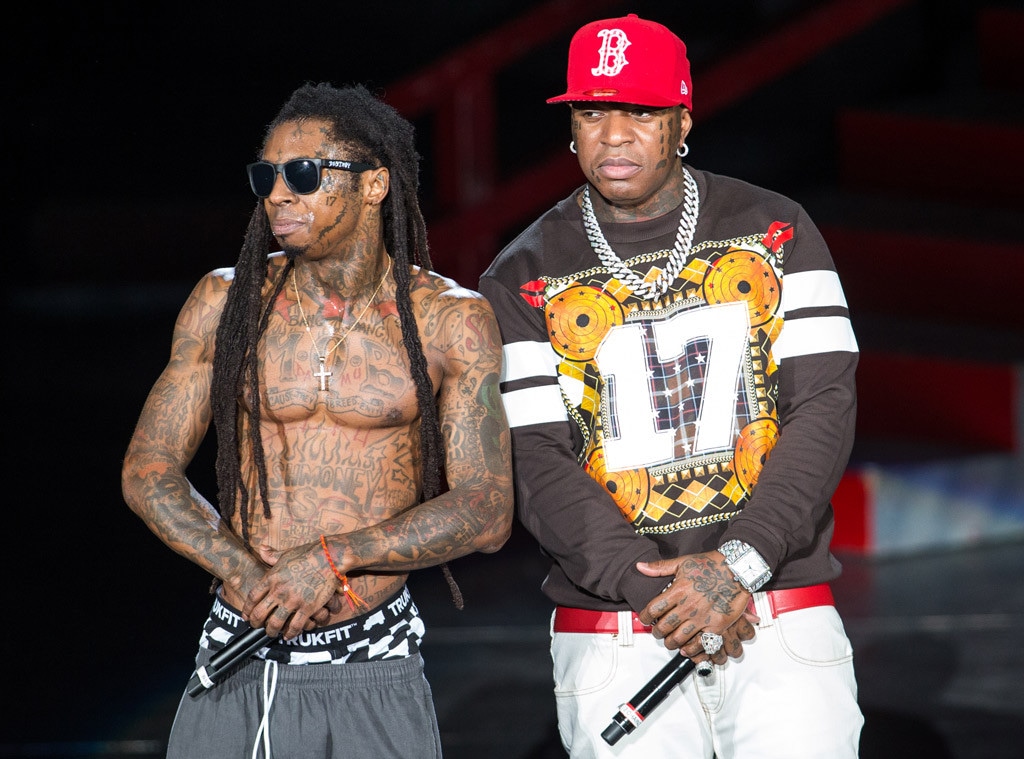 Paul A. Hebert/Invision/AP
The drama never seems to end between Lil Wayne and Birdman.
The latest to unfold between the rappers took place over the weekend in the VIP section of Miami's nightclub LIV, where partygoers accused Birdman of throwing a drink at Wayne.
Video footage shows Wayne on stage with several pals giving a remix performance of "Coco" when all of a sudden, a drink is tossed at them from the crowd.
There's no evidence the drink came from Birdman, however, witnesses claim that people from Birdman's camp began throwing water bottles on stage at the same time.
Meanwhile, Wayne looked up in the VIP balcony to see Birdman, his very public nemesis, smiling and waving at fellow clubgoers.
And it should be noted that this isn't the first time that these two hip-hop heavyweights have battled it out in public, although it may be the first physical altercation we've seen these men get into with one another.
Birdman and Wayne have been in the middle of a lengthy court battle over millions of dollars and the release of Tha Carter V.
Last December, Wayne went on a Twitter rant over his next album and gave fans some insight on what hurdles he's facing with the release of the highly anticipated music.
"To all my fans, I want u to know that my album won't and hasn't been released bekuz Baby & Cash Money Rec. refuse to release it. This is not my fault. I am truly and deeply sorry to all my fans and most of all to myself and my family for putting us in this situation," he began.
"I want off this label and nothing to do with these people but unfortunately it ain't that easy. I am a prisoner and so is my creativity. Again, I am truly sorry and I don't blame ya if ya fed up with waiting 4 me & this album. But thk u."