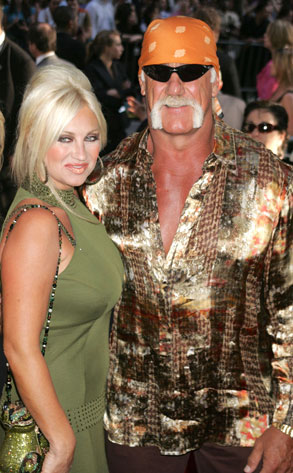 Nancy Kaszerman/ZUMA Press
A new headache for the Hulkster.

Hulk Hogan's soon-to-be ex-wife, Linda Hogan, has dropped a bombshell in the ever-acrimonious split, announcing she pulled the plug on their 24-year union because the former wrestler had an affair with their daughter's former BFF.
"When Linda discovered Hulk had [an affair] with Brooke's best friend, Christiane Plante, she made the decision to call it quits on the marriage," Linda's new publicist, Gary Smith, says in a statement to E! News.