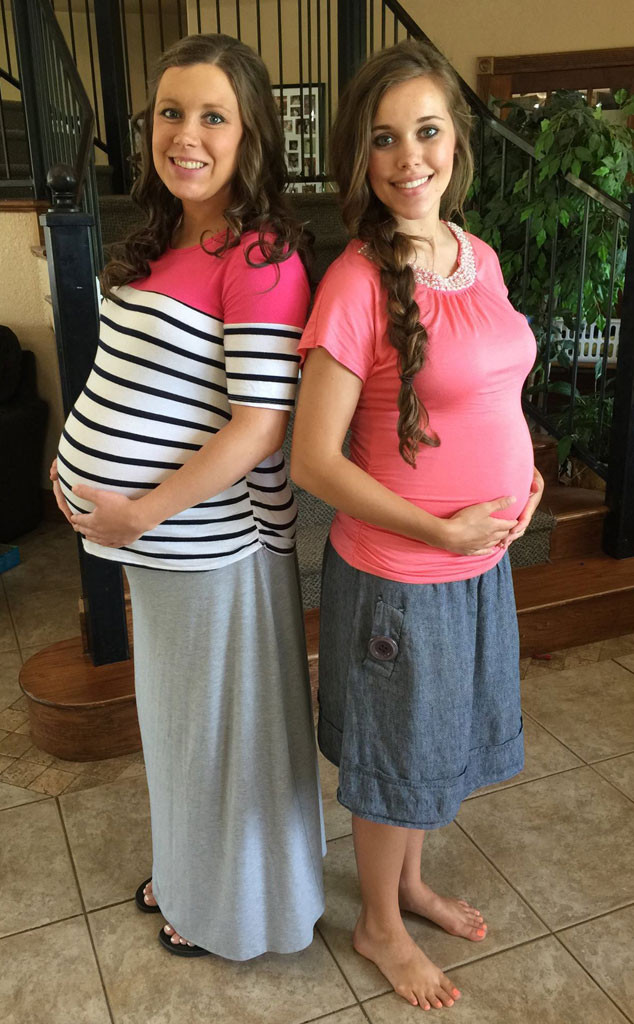 Facebook
It's a Duggar baby bump off!
Josh Duggar's wife Anna Duggar is pregnant with the couple's fourth child, but this little girl isn't ready to meet the family just yet. This baby-to-be is "late," according tot he Duggar family's Facebook page, but mom is still smiling and happy to compare bellies with sister-in-law Jessa Duggar!
According to the photo's caption, this is the first time Anna "has ever gone 'late' instead of early." Daughter Mackynzie, 5, and sons Michael, 4, and Marcus, 2, were each delivered before their projected due dates.