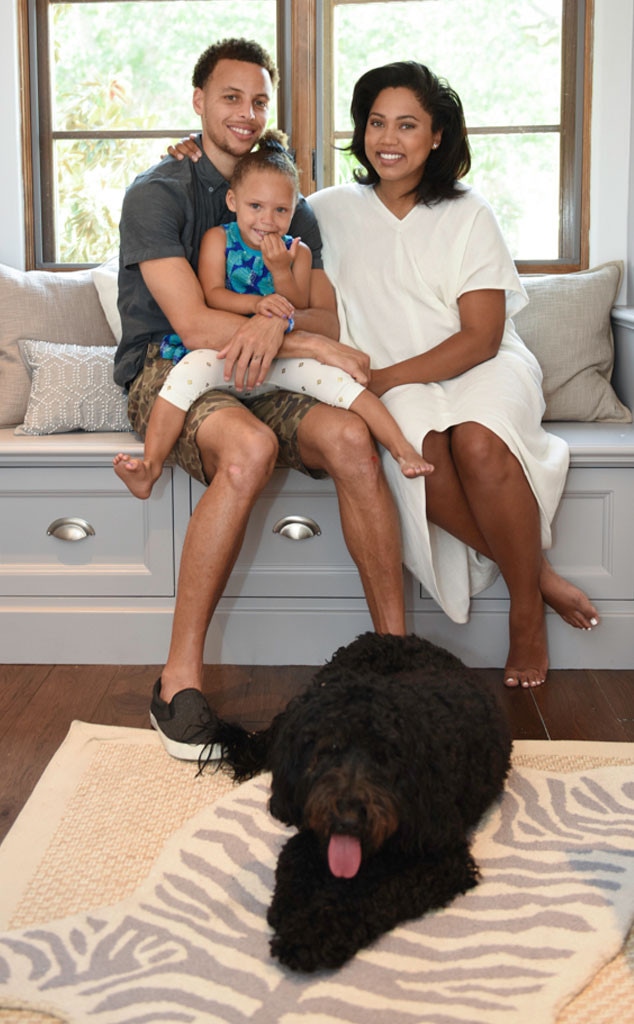 Alli Pura
Sorry Riley Curry, but there may be another child hoping to appear at daddy's next press conference.
E! News can confirm Stephen Curry and wife Ayesha Curry welcomed their second baby girl Friday evening.
"God is amazing. The gift of life is truly an indescribable thing," Ayesha wrote in a brand-new blog post. "Our beautiful little Ryan Carson Curry arrived perfectly healthy and happy!"
Ayesha continued, "She arrived a little early through a quick three hour labor and was a small 6lbs 1 oz. I was able to birth her naturally without an epidural."
Just a few weeks ago, the couple had no idea what the sex of baby No. 2 would be. In fact, a source confirmed to E! News that the pair really wanted a "gender neutral nursery" for their upcoming arrival.
Fans of the famous family may be curious to find out how big sister Riley is handling the new arrival. As it turns out, she couldn't be more excited to have a sibling.
"Stephen, Riley and I are enjoying this gorgeous gift from God and basking in the present! We are now officially a family of 4!" Ayesha described. "Riley is completely enamored with her little sister and has taken on her role as big sister beautifully. I am already so proud of her!"
As for the parents, they are simply thrilled to have each other for plenty of love and support as the sleepless nights begin once again.
"The sacrifices you make are unbelievable," Stephen told his wife during his NBA MVP speech. "I can't thank you enough for who you are as a person, how you challenge me, how you inspire me every single day."
He added, "You deserve a round of applause."  Congratulations to the happy family!