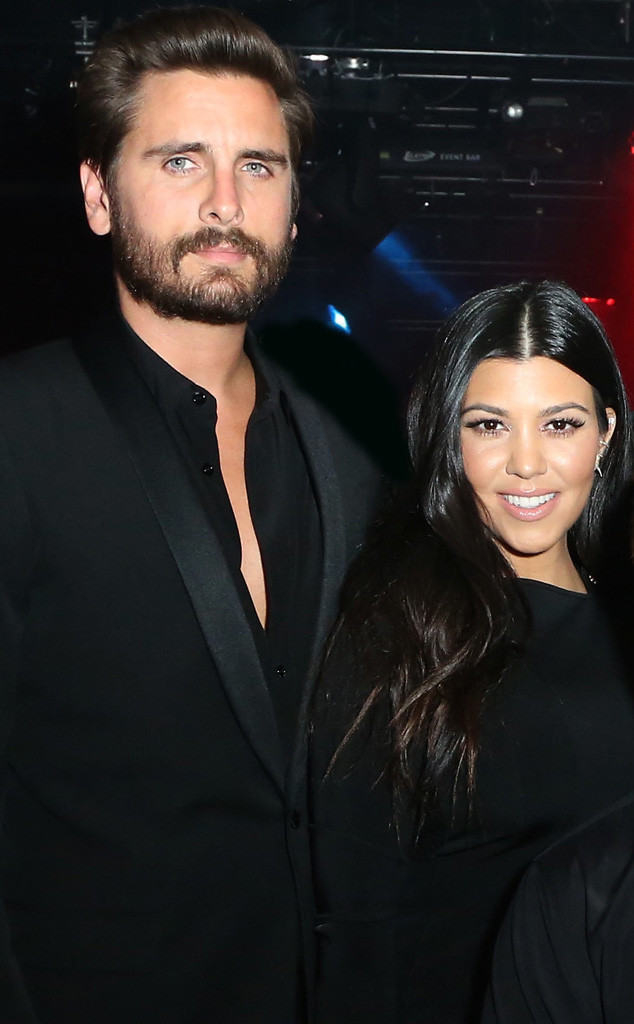 Gabe Ginsberg/Wireimage
Kourtney Kardashian and Scott Disick are keeping mum about their breakup but were both very cryptic on social media this weekend.
Kourtney, 36, had ended their relationship over the Fourth of July weekend after he had engaged in a month-long partying bender, during which he was photographed in Monte Carlo looking cozy with an ex-girlfriend. Scott has not commented. He recently jetted off to New York.
The two are parents to son Mason Disick, 5, daughter Penelope Disick, 3, and 6-month-old baby son Reign Disick. Scott has not seen them in person for weeks and missed the little girl's birthday at Disneyland, where she celebrated with the Kardashian family, although he did post a sweet birthday message to her. Mason spent time on Saturday bonding with aunt Kim Kardashian, 34, and taking sweet and funny selfies with her.
Neither Scott nor Kourtney have commented about the breakup. On Saturday, she posted a cryptic message on Twitter, quoting from the New Testament of the Bible.
"There is only one lawgiver and judge, he who is able to save and to destroy. But who are you to judge your neighbor? James 4:12," she wrote.