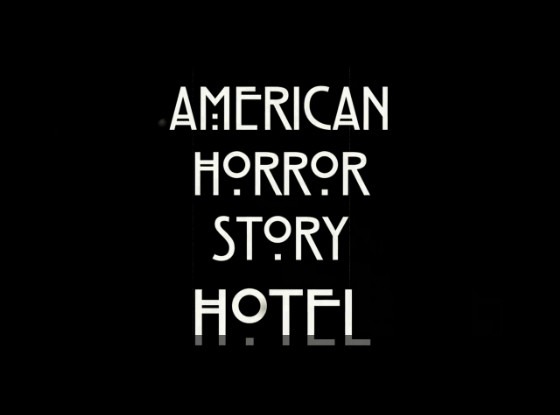 Twitter
We're a few months away from checking into American Horror Story: Hotel and details were still scarce…that is until Ryan Murphy and the cast took Comic-Con. While on stage in a joint panel for Murphy's upcoming Fox series Scream Queens, Murphy revealed characters from previous seasons will check into the Hotel.
"Characters from previous seasons will come back and check into the hotel." Murphy said regarding the interconnection between seasons and noted everything will make sense by the end of the series.
Meanwhile, we finally got some scoop on Lady Gaga's character—she will be involved with fashion and she's working with the costume designers for her character. When discussing her role on the show, Gaga asked to be evil. "You came to the right place," Murphy said he told the singer. Your reaction? Yassss. Oh, but you may not like this part: there will be no musical numbers in AHS: Hotel. Murphy said he got that out of his system with AHS: Freak Show. Sorry, little monsters.
The cast also revealed their names: Matt Bomer is Donovan, Evan Peters is Mr. March, Sarah Paulson is Hypodermic Sally and Kathy Bates is Iris. Angela Bassett remained mum about her character's name, so naturally we need to see her on screen ASAP. The cast of American Horror Story: Hotel also includes Finn Wittrock, Denis O'Hare, Cheyenne Jackson, Wes Bentley and Chloë Sevigny.
Murphy said his panelists this year are all "bad boys and girls" in this season of AHS and it looks like we already know one big death is on the horizon: Sarah Paulson's Hypodermic Sally. Paulson has survived every season of American Horror Story so far and Murphy said the writers had to change that. Get ready for a Paulson death scene! Take solace in knowing Paulson will survive on American Crime Story: The People v. O.J. Simpson.
"It's very sexy," Paulson said of AHS: Hotel. "It's very sexual," Peters joked.
When it came time for audience question and answer time, Bates revealed a crush on a certain Magic costar of Bomer's. "Hey Matt, who's that Armenian guy who did the dances?" Bates asked. Bomer replied simply, "Joe Manganiello."
The countdown to Joe Manganiello's American Horror Story: Hotel guest spot is on!
As for Jessica Lange, Murphy teased the Oscar winner will be taking a year off, but as for the future, well…yeah, you get that hint!
AHS: Hotel premieres this October on FX.
—Reporting by Tierney Bricker