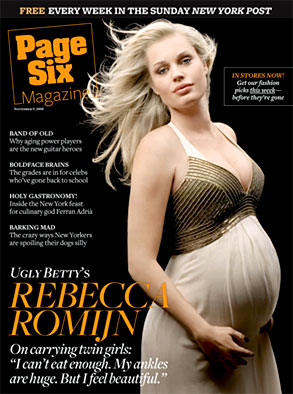 Page Sic Magazine
"I can't move anymore…I'm a beached whale!" Rebecca Romijn tells Page Six magazine on being preggers with the twin girls she's expecting with hubby Jerry O'Connell.
Yet, the mom-to-be, who says they didn't conceive via in vitro, is determined to not let every part of her anatomy go the way of a marine mammal.
"I have not been without a bra this entire pregnancy. I refuse. I'm not taking any chances. I'm determined to keep the puppies up!"
Looks like both sets of twins are in good hands.