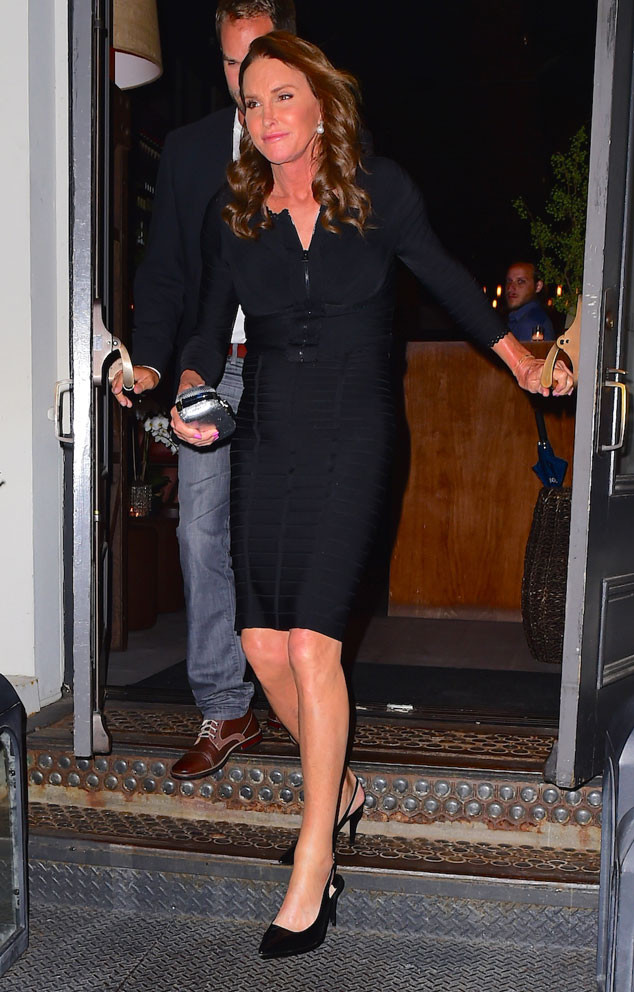 247PAPS.TV / Splash News
The race is on for Caitlyn Jenner.
Whether it's personal or political, it's a new heat and she's already picking up speed. Could her path eventually take her to the steps of the Capitol or a national political convention? Could Caitlyn become the pinup girl for a new Republican party?
Jenner first announced she identified as a transgender woman in her two-and-a-half hour interview special with Diane Sawyer. Next, she debuted as Caitlyn in a sexy white satin merry widow on Vanity Fair's coveted cover. Inside the glossy magazine, she showed off her femininity in classic, Old Hollywood glamour silhouettes and pinup poses.
Then Jenner knocked President Barack Obama off the Twitter podium by reaching 1 million followers in the fastest time ever. Even for a 1976 Olympic decathlon gold medalist, pop culture reality TV star and professional race car driver, her social media win is quite a feat.
But when Caitlyn declared she is a conservative Republican, she headed into the confusing crossroads of celebrity, advocacy, entertainment and politics. The GOP is famously known for opposing women's rights, same-sex marriage and other LGBT issues.
"One of the more interesting and exciting things about Caitlyn Jenner is that potential she has to bridge these two worlds of entertainment and politics," Log Cabin Republicans national executive director Gregory Angelo said.