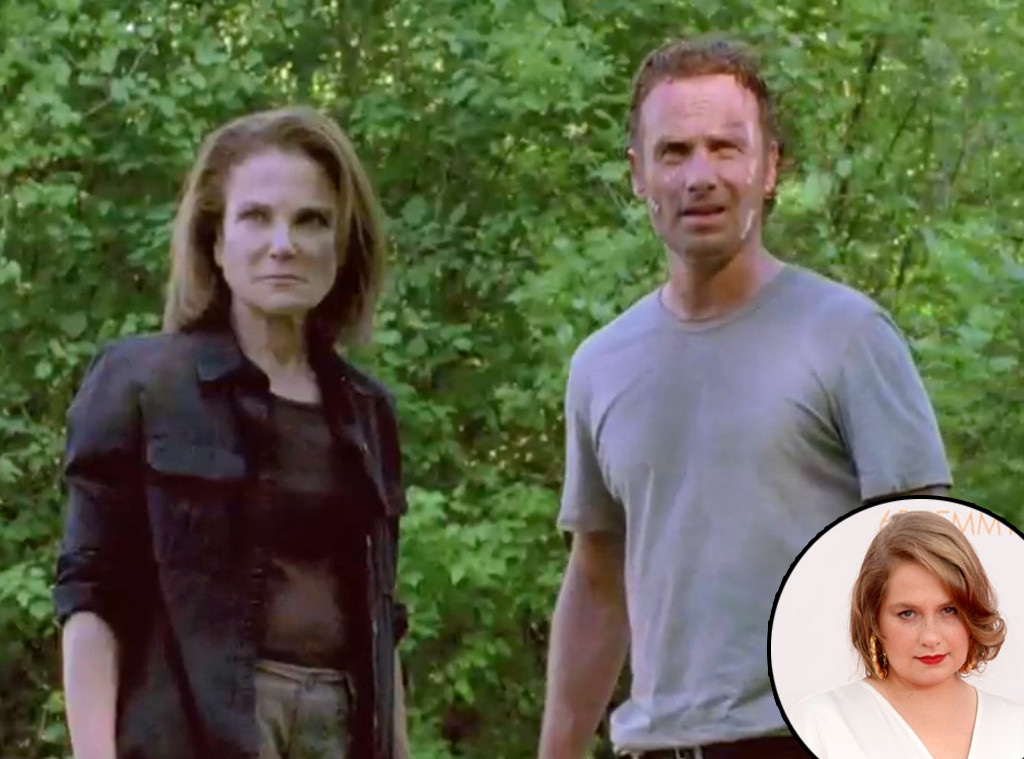 AMC / Getty Images
Merritt Wever checked out of All Saints hospital and moved to Alexandria—yep, she's joined the cast of The Walking Dead. Wever's casting was announced at the 2015 Comic-Con panel for the hit AMC drama. Wever took home an Emmy for playing Nurse Zoey on Nurse Jackie, Showtime's dark comedy starring Edie Falco. On The Walking Dead, she'll play a character from the fan-favorite comic book when the new season kicks off in October. Wever's not the only new face coming to the zombie apocalypse drama.
Ethan Embry is going from Storybrooke to Alexandria and joining the cast too. He'll make his apperance in the Sunday, Oct. 11 season six premiere.
Embry, who recurred on Once Upon a Time and currently plays Lily Tomlin's son on Netflix's Grace and Frankie, will appear in the upcoming sixth season of The Walking Dead. Can Preston Meyers stand up to Rick Grimes (Andrew Lincoln)? Yes, that's a reference to Can't Hardly Wait, a seminal Ethan Embry film. You should know this. Embry's other credits include Empire Records, Dragnet, Brotherhood, Grey's Anatomy and Harold and Kumar Go to White Castle.
Season six of The Walking Dead also features Michael Cudlitz as Abraham, Josh McDermitt as Eugene, Alanna Masterson as Tara, Christian Serratos as Rosita, Chandler Riggs as Carl, Danai Gurira as Michonne, Melissa McBride as Carol, Sonequa Martin-Green as Sasha, Lauren Cohan as Maggie, Steven Yeun as Glenn, Norman Reedus as Daryl, Andrew Lincoln as Rick and on the other side, Lennie James as Morgan, Seth Gilliam as Father Gabriel, Tovah Feldshuh as Deanna, Ross Marquand as Aaron, Alexandra Breckenridge as Jesse, and Austin Nichols as Spencer.
Check out the season six trailer above.
The Walking Dead returns Sunday, Oct. 11 at 9 p.m. on AMC with a 90-minute episode.