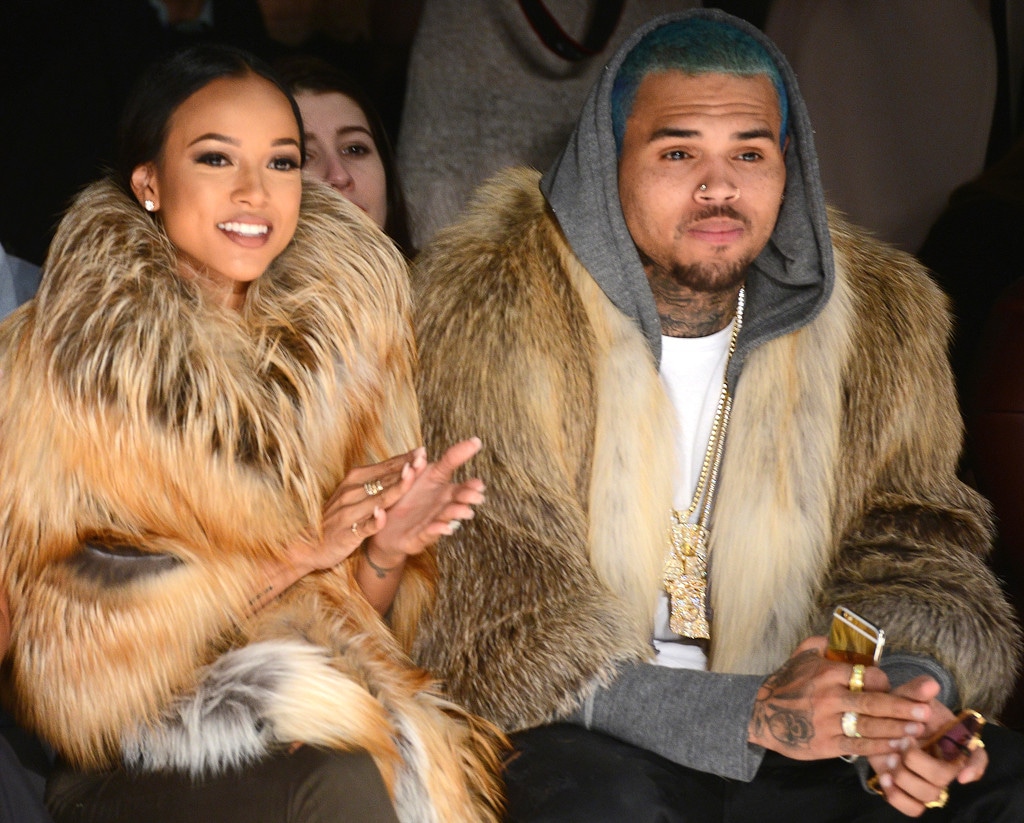 Noam Galai/Getty Images for Mercedes-Benz Fashion Week
Will Karrueche Tran ever get back with Chris Brown? Possibly, but that's definitely not the case right now.
The 27-year-old model stopped by On Air With Ryan Seacrest this morning to promote her sci-fi flick 3 Headed Shark Attack, and while chatting with Ryan Seacrest, Tran gave an update on her current status with her famous on-again, off-again boyfriend.
"Us getting back together...I can't say. I don't know what the future holds," Karrueche honestly explained. "As of right now, I'm just completely focused on myself. I'm not trying to date anybody. I just want to figure out me and grow within myself."
However, she does mention that the two exes are on civil terms right now. "There's no drama between us. It's cordial. It's cool. It's peaceful. I don't like drama," she says, and adds, "I couldn't even think to date somebody right now. I don't wanna go down that road, and I haven't met anybody yet."
Regardless of clearly stating that she's not dating anyone right now, it seems like her Breezy comment sparked some speculation on Twitter, which caused Karrueche to once again set the record straight to her followers.
"I'm single and not getting with anyone. Geez Louise," she wrote.
Last month, the pair openly went at it on social media after Chris called Karrueche out for talking about their relationship during an interview (oops!).
"Honestly, it's so f--king pointless to keep doing interviews about me. Talk about your career," he wrote on IG. "If there is no more relationship then u shouldn't be doing f--king interviews with people I won't let get the pleasure of prying into my personal life. S--t starting to get real weak now."
"They asked a question and as a mature adult I answered. I'm not gonna shy away from something that I lived through," she explained on her own page. "I'm not speaking on you or bashing you (like I easily could). Don't be mad at me because our relationship is over due to your lack of loyalty."
She continued, "You know what's weak?? You forcing yourself into my car..my broken window..blowing up my phone..trying to shower me w/ gifts. Man the f--k up and change the bs in your life like I've told you several times."
Breezy decided to flip the script in his response, writing, "I'm eternally thankful for you being in a part of my life. I've learned so much from you. I wish u nothing but happiness and the best."
He added, "@karrueche all I was doing was trying to fight for the woman I love. Thanx I learned a lot."