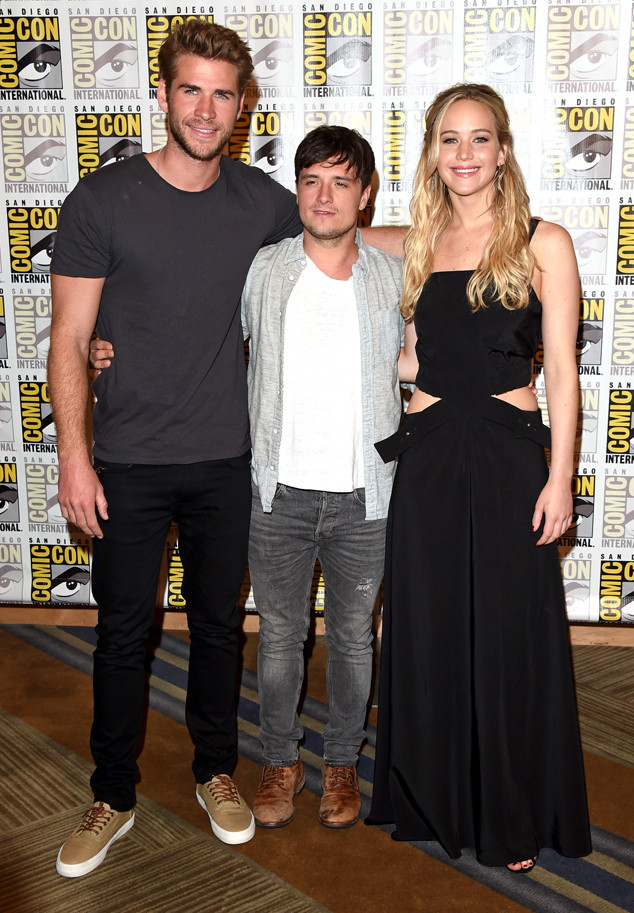 Jason Merritt/Getty Images
Picture this: You're hanging out with Liam Hemsworth and Jennifer Lawrence at his lavish home in Malibu, drinking wine and eating snacks while watching a Vanderpump Rules marathon on Bravo. How amazing does that sound?
The best part is—that totally happens! Except you're not actually part of the festivities (bummer, we know, but hey, we just put it out into the universe so who knows?!).
During the Mockingjay Part 2 panel at Comic-Con in San Diego today, the young actors were asked how they would compare the intensity of Hollywood and show business to the hunger games, and their answer offered some interesting (and hilarious) information.