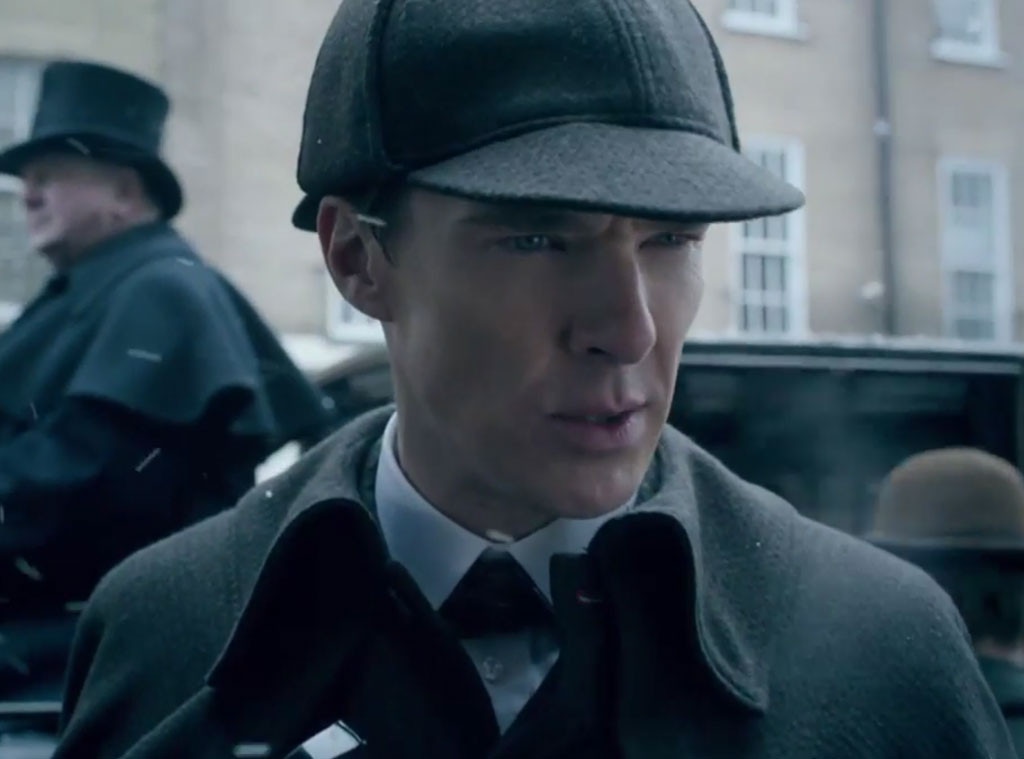 YouTube
Our long wait is finally over...new Sherlock footage is here!
That's right, after over a year and a half, Sherlock (Benedict Cumberbatch) and Dr. Watson (Martin Freeman) are finally, finally, finally returning to 221B Baker Street this Christmas in a special that's taking things back to the Victorian era. And it's about to get amazingly meta. 
In a clip of the special that aired at Comic-Con today, Sherlock and Watson return home and Mrs. Hudson (Una Stubbs) is all of us when she tells them, "I do wish you'd let me know when you were planning to come home."
And he cheekily replies, "I hardly knew myself, Mrs. Hudson."
We laugh, because it hurts too much to dwell on how long it's been. 
But here's some more good news: showrunner Steven Moffat revealed during the Comic-Con panel that the Victorian Christmas special will bow in select theaters when it is released next year. Sherlock on the big screen? Yes, please!
And now some bad news: Moffat also admitted that he hasn't begun writing season four. However, he does know where it's going and teased that it will "sucker-punch you into emotional devastation." Oof. We are not ready. But we want it now.
According to to the clip, the Sherlock Victorian Christmas special is coming "soon...ish." It will air on British television over the Christmas season.