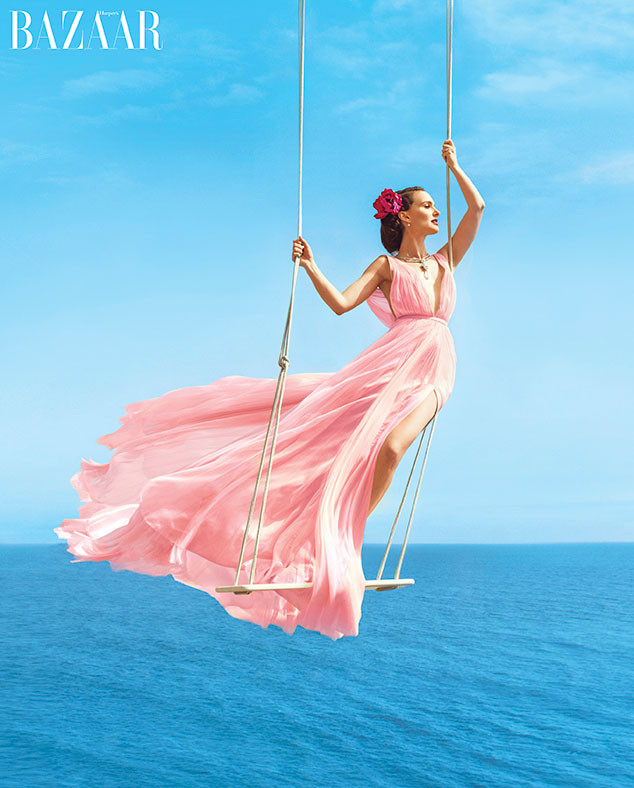 Courtesy of Harper's BAZAAR
Natalie Portman has lightened up in the City of Light.
Since relocating to Paris with her 38-year-old husband, Benjamin Millepied, and their 4-year-old son, Aleph Portman-Millepied, the 34-year-old Academy Award winner has readily embraced French culture.
"It's magical," she says in Harper's Bazaar's August issue, on sale July 21. "But the cultures are different in ways you don't even realize. And there's stuff you don't know you'll miss until you're away. Like indoor gyms where kids can just run around and jump. They don't have those there. [In Paris], if you're running around on the playground chasing your kid and playing a game, people think you're nuts."
The Black Swan actress has taken note of other cultural differences, too. "This French friend of ours just told me that being in Los Angeles, he missed having serious conversations at dinner," says Portman, who majored in psychology at Harvard and graduated in 2003. "In Paris, if you're at dinner and there isn't a debate, you leave and think, 'Well, that wasn't a very good party.' But no one ever does that here. And I thought, I like just having happy talk! My French is OK, but when my friends are talking about books and philosophy, that's a level of conversation I'm just not ready for linguistically—and maybe intellectually."