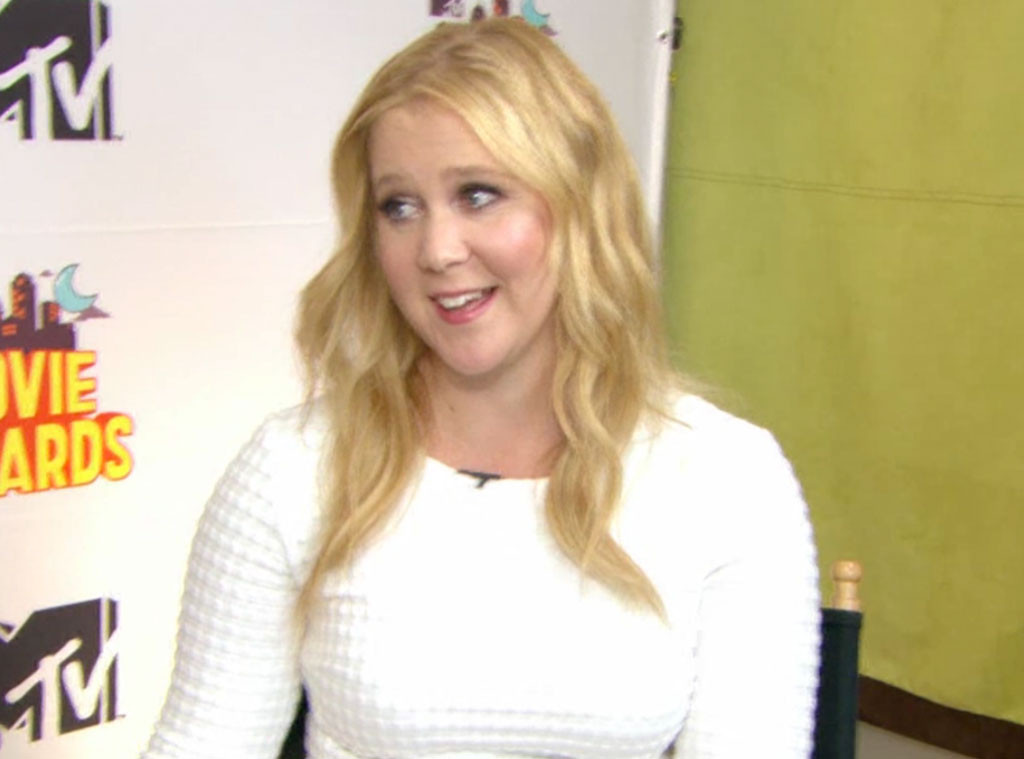 Our woman crush everyday, Amy Schumer, visited a smile consultant to help fix her "garbage" smile on last night's Inside with Amy Schumer.
We aren't quite sure if a smile consultant is a real thing but this being Hollywood and all... well, we are just going to go with it.
In the hysterical sketch, Schumer and a friend are checking out a "Who Wore It Better" gallery online that is comparing a red carpet photo of the Trainwreck actress and a dog named "Shagilene Dogley"—who happens to be wearing the same outfit.
Schumer is puzzled as to why "Shagilene" has 98 percent of the votes and she only has 2 percent, and her honest friend explains that it is her smile that is ruining everything. Hence the suggestion that Amy see a smile expert!
Stephen Lovekin/Getty Images for Comedy Central
Cut to the comedian sitting in an office adorned with cheesy signs that read "Love Your Smile" and "Smiles Are The Windows To Our Teeth."
This is the point when we would run, but Schumer sticks it out, and we are so happy she did!
For the next three minutes, Schumer sits across from the so-called smile consultant named David who, after seeing her smile, says "we have a lot of work to do."
The star of the upcoming Trainwreck struggles to meet David's expectations, which leads him to teach her the importance of "cock and smile."
The skit is full of funny faces, witty outbursts and everything else that we love about Schumer. 
PS: Amy, we think your smile is as bright as those diamonds Rihanna sings about.
Watch the clip below: