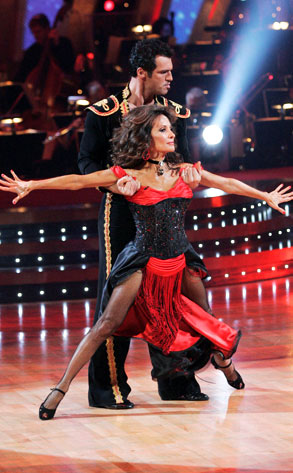 ABC/KELSEY McNEAL
Note to Carrie Ann Inaba: You might not want to force a woman to declare Leo-on-Titanic style "I'm doing good in this competition!" if it's fairly apparent she's getting the ol' heave-ho.
Such was the humble pie Susan Lucci had to gobble down tonight, as she became the seventh contestant booted from Dancing With the Stars.
Still, backstage after the show ended, the soap queen was in remarkably high spirits, the highest yet for any eliminee so far this season, gushing, "I'm so glad I did it; it was a great experience!"
Though her costars were a different story…