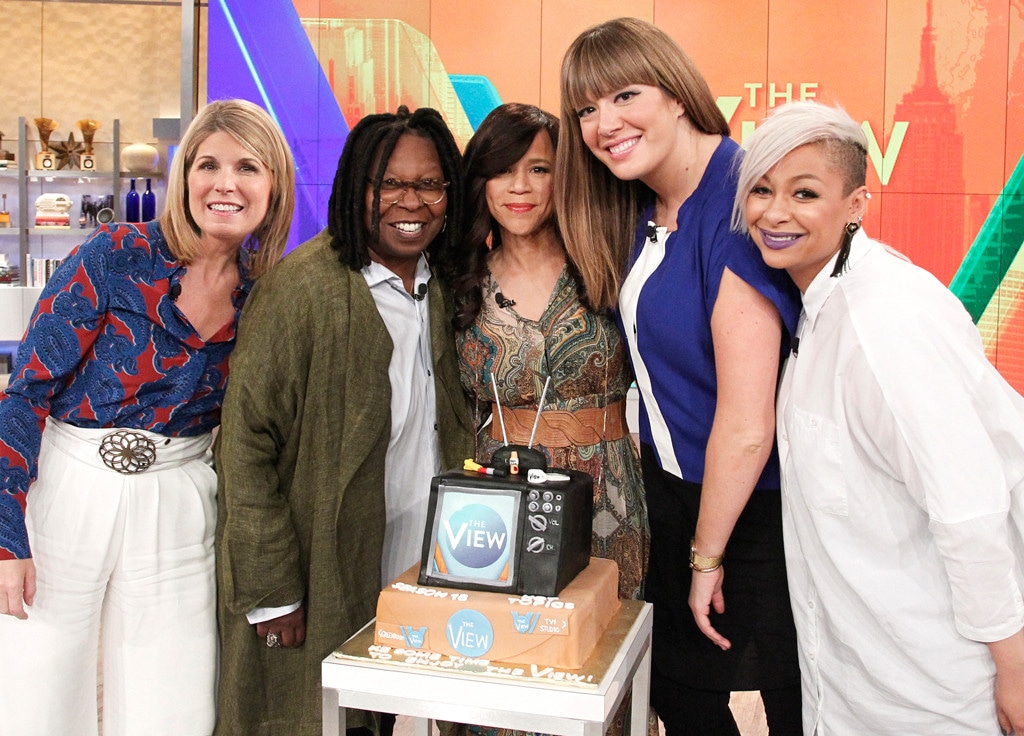 ABC
The View's revolving door continues with an addition this time. Michelle Collins, a comic who has been guest co-hosting for weeks alongside fellow guest host-turned-regular Raven-Symoné, will now sit at the table full-time, a source close to the show confirmed to E! News. The show source said Collins brings a nice energy to the table with her keen sense of humor.
Collins' other credits include Walk of Shame Shuttle, Kathy, running VH1's Best Week Ever blog, LOGO's The Gossip Queens and her own web talk show Martini Minute.
Prior to both Raven and Collins joining the show, Whoopi Goldberg told the audience they were working on adding them both as regular hosts. "We love saying it, but Raven and Michelle will be back tomorrow," Goldberg said in May. "We're trying to make it permanent, so write in to everybody."
Collins' addition to the show full-time comes hot on the heels of Rosie Perez's exit announcement. Perez, who joined the show less than a year ago alongside Nicolle Wallace and Rosie O'Donnell as part of the season 18 reboot, will depart in August. Perez will have an official goodbye later this summer, but got teary addressing her exit.
"You guys all heard [the news]. I've decided that it's time to move on and I will say that today is very bittersweet for me. I am excited for what is to come but I am so sad to leave The View, the staff, the producers, ABC and especially these two ladies," Perez said through her tears, pointing at Goldberg and Wallace.