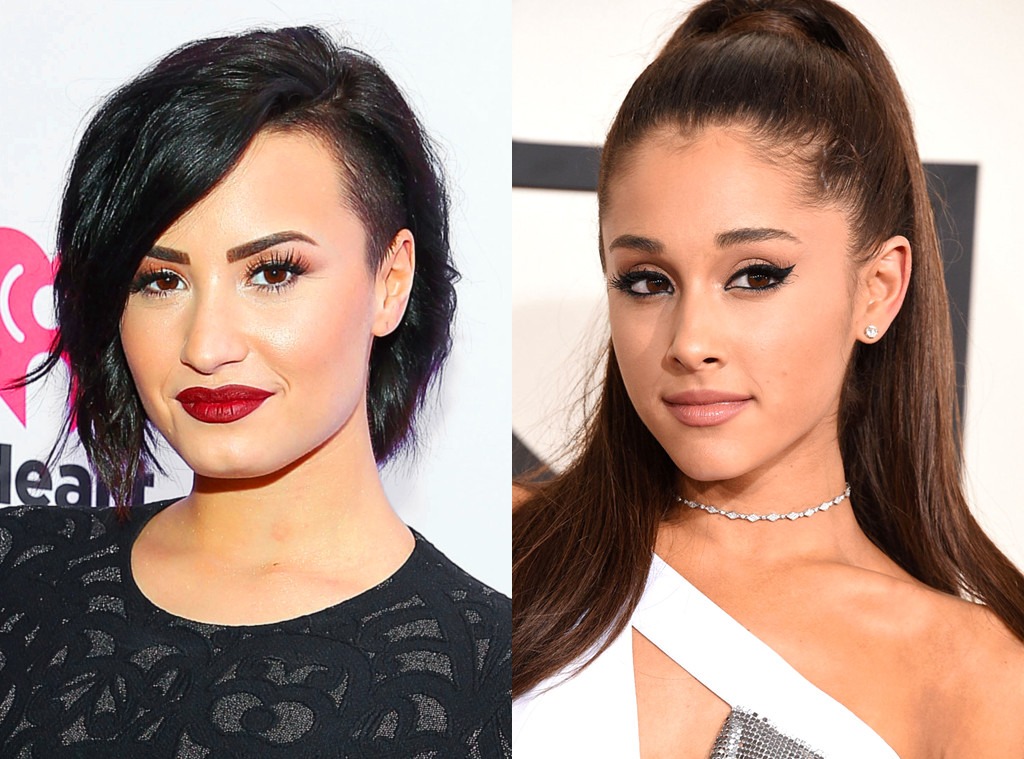 Paul Morigi/WireImage; Steve Granitz/WireImage
Demi Lovato has officially replaced Ariana Grande as the headliner of this year's MLB All-Star Game concert, which will take place in Cincinnati. Grande had to pull out of the event because she had her wisdom teeth removed Monday, according to a statement released by the league, obtained by E! News.
"I'm so excited to be headlining the MLB All-Star Concert," said Lovato in the statement. "I hope my fans in Cincinnati are ready to get 'Cool for the Summer!'"
"Demi Lovato is one of today's best young artists and we know she will provide fans with a fantastic experience they won't soon forget," said Tony Petitti, COO, Major League Baseball.  "We're disappointed that Ariana Grande cannot partake in the All-Star festivities, but wish her a speedy recovery."
Other performers at this year's event include Rixton, best known for their hit song, "Me and My Broken Heart."
Lovato has had a busy summer so far, releasing her new jam, "Cool for the Summer," which she performed for the first time last week in New York. She also performed it in Downtown Los Angeles Sunday, but the performance didn't go as well as expected! The 22-year-old suffered a major wipeout while putting on her show, but she was able to poke fun at herself later.
"Well...It's not a tour without busting ass!!!!" she joked on Twitter with video of the scary moment. "#NotCoolForTheSummer #F--kIt."
She even carried on with her performance and ended it by jumping in the pool. What a professional! We can only imagine what she has in store for her sports performance.
Grande, on the other hand, seems to be keeping busy with a potential new love interest! Over the Fourth of July holiday weekend, Grande was caught on tape making out in a donut shop with her backup dancer, Ricky Alvarez.
Toward the end of the clip, an employee puts down a freshly baked tray of donuts, and Grande is heard saying, "What the f--k is this? I hate Americans. I hate America."
That's probably not the attitude she should take on the most patriotic holiday of the year!
We wish Ariana a speedy recovery!
The 86th annual All-Star Game will air July 14 on Fox.