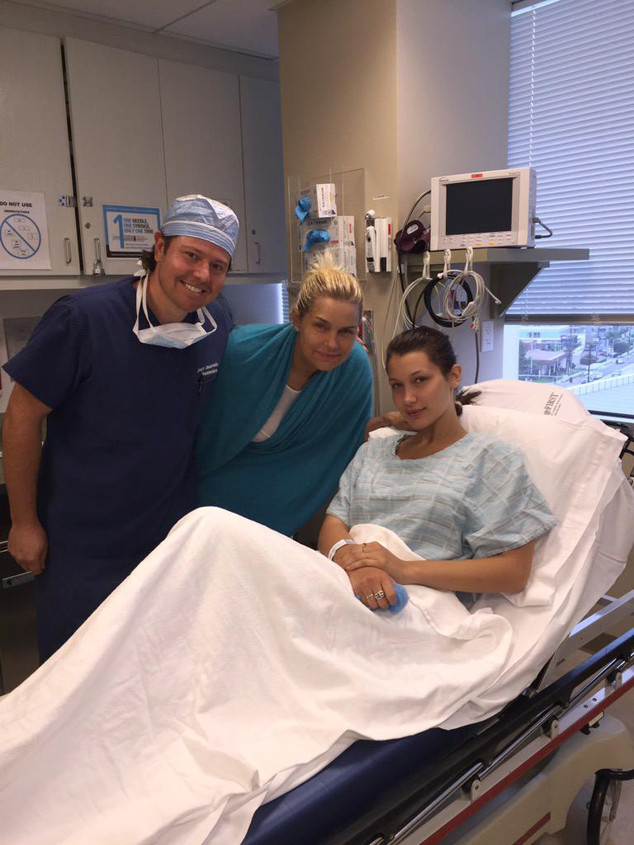 Instagram
What's going on, Bella Hadid?!
The young supermodel worried fans tonight when she posted a photo on Twitter of herself lying on a hospital bed in a gown with mom Yolanda Hadid by her side (even though the Real Housewives of Beverly Hills star was just inside a hyperbaric chamber to help battle her chronic Lyme disease).
The photo itself was actually pretty stunning considering the consequences, because these women never look bad, but it was also very vague which was annoying for those who are wondering what happened?!
"I don't know why I'm smiling I shouldn't be smiling NO ONE SHOULD BE SMILING," Bella captioned the photo, without offering any other information about what landed her in the hospital.
However, no need to fret. It seems like she's doing just fine—and apparently has a very strong appetite.
Hadid just took to Twitter again to thank her fans for their support (still no explanation, though) and also shared her current cravings: