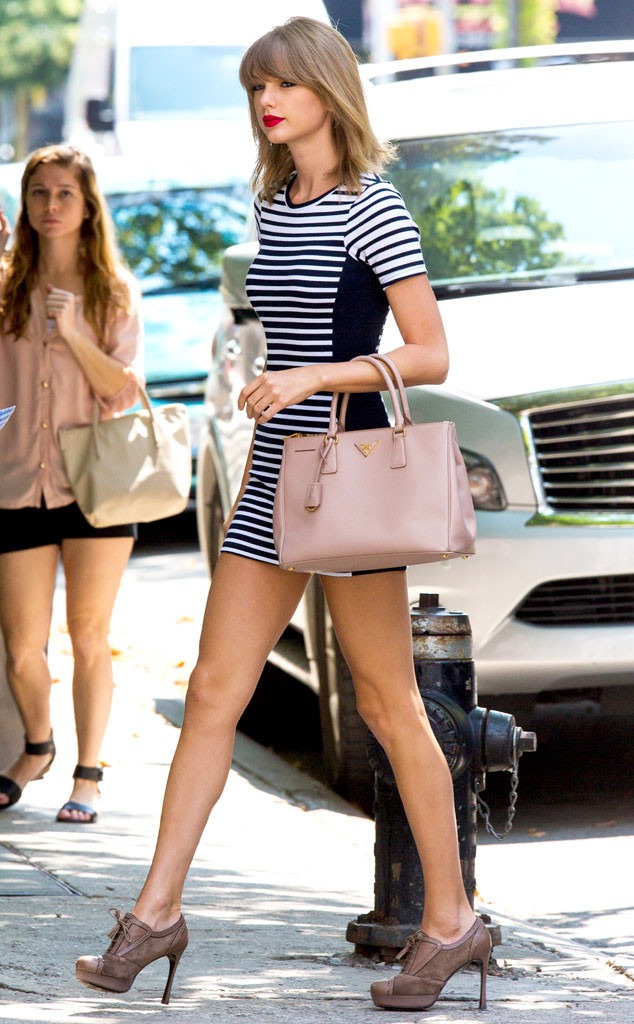 AKM-GSI
Can someone give Taylor Swift her wings already?
Another day means another opportunity for the "Shake It Off" singer to go off and do amazing things that prove the world is a better place with her in it.
Swiftie Naomi Oakes counts the blond superstar as her favorite singer and was planning to attend Swift's Aug. 18 concert with her best friend in Phoenix. 
But plans changed when the 11-year-old was diagnosed with Acute Myelogenous Leukemia on June 25 and learned that she needs aggressive treatment resulting in her not being able to leave the hospital for six to nine months.

Christopher Polk/Getty Images
The adorable brunette chose Swift's "Bad Blood" as her fight song and is preparing to face the cancer head-on. 
Her family made an inspiring video telling Naomi's story and her love for Swift in an attempt to reach the singer. In the video, they ask the "Taylor Nation" to help spread the word on social media, and it was a success!
It also didn't take long!
Two days after the video was uploaded to YouTube, Swift generously donated $50,000 to Naomi's GoFundMe page writing, "To the beautiful and brave Naomi, I'm sorry you have to miss it, but there will always be more concerts. Let's focus on getting you feeling better. I'm sending the biggest hugs to you and your family."
But it doesn't end there! (Disclaimer: You may want to grab the tissues.)
A video was just posted on YouTube of Naomi seeing Swift's message for the first time and, well, it's the sweetest thing ever. 
The precious girl is sitting in her hospital bed with a huge grin on her face and appears to be staring at a phone in pure amazement. "I can barely breath," Naomi says with a smile in her face. It's obvious she hasn't lost her spirit when she says in jest, "I seriously think I'm going to pass out," bringing the whole room to laughter.
We need to go dry our eyes now. Get well soon, Naomi!