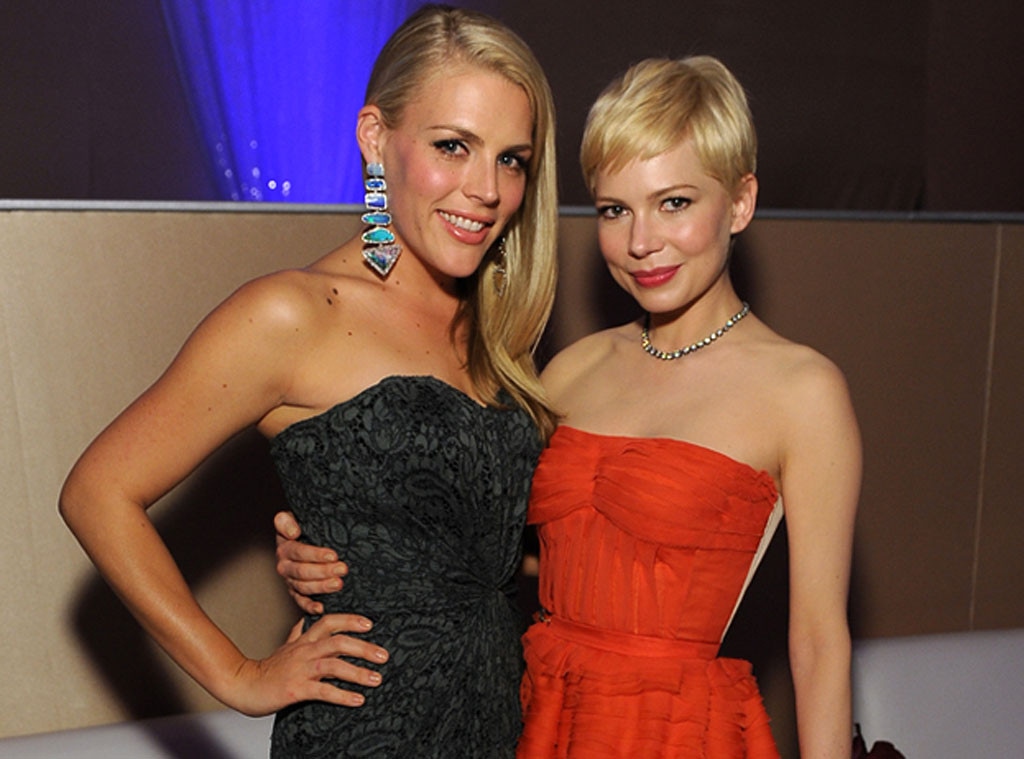 Courtesy of Michael Kovac
The coolest thing ever. 
What is, when you're name-checked on Jeopardy!?
Busy Philipps was super-excited last night to see her and Michelle Williams featured on the long-running game show in an "answer" about Dawson's Creek—and she even had some color commentary for host Alex Trebek!
"Shu-ping knows what's up," Philipps applauded the contestant who knew "What is Dawson's Creek?" was the correct question. "I like how Alex Trebek says FRIENDS? like it's a question and also that he pronounces Michelle's name MEshell. And, a big thank you to my OTHER BFF @emilybbb for knowing how to screen cap this and make it into an Instagram video. YOU'VE GOT TO HAVE FRIENDS!!!!!"
That's the kind of attitude that'll give you a spot in the "Friends" category on Jeopardy!
While Philipps most recently co-starred with Courteney Cox on Cougar Town, Williams has defected almost entirely to the big screen full time and she's got the Kenneth Lonergan-directed Manchester-by-the-Sea with Kyle Chandler coming out early next year.