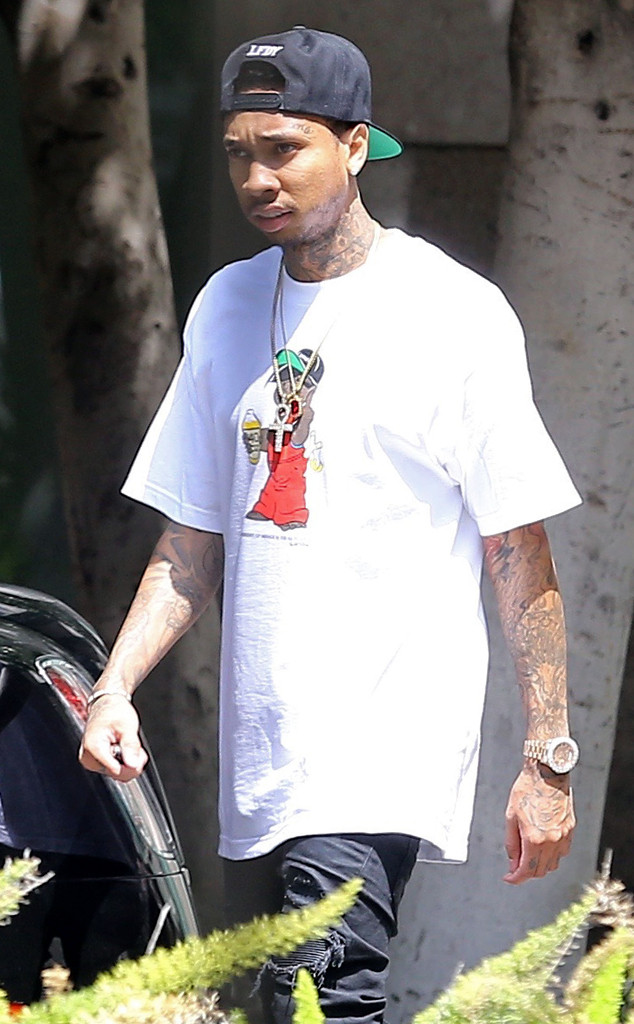 CreditVM/FAMEFLYNET PICTURES
Tyga is back in the center of controversy, but this time, it's his, um, member that's stealing all the attention.
The young rapper made headlines today after screenshots of alleged conversations between T-Raww and another woman were leaked to a blog. And guess what was included in those conversations—dick pics!
The website LoveBScott reports that they received several emails from an "anonymous" source alleging Tyga has been cheating on Kylie Jenner with a transgender actress named Mia Isabella. Additionally, the emails attached 80 (!) screenshots of conversations between the two that included some NSFW pics.
While there's always reasonable doubt, the texts included some face photos of the rapper, and the D-pics seemingly confirm that it's Tyga because of his tattoos.
The 25-year-old first addressed the scandal on Twitter: