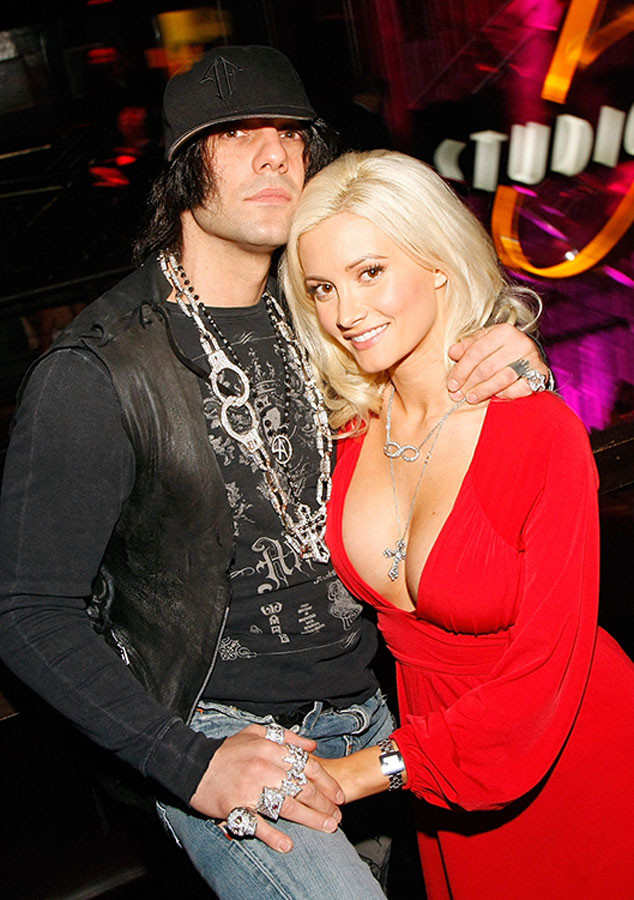 Ethan Miller/Getty Images
Hugh Hefner isn't the only former love interest that got slammed by Holly Madison.
The former Girls Next Door star also recalled her relationship with magician Criss Angel in her candid memoir Down the Rabbit Hole, and while the pair seemed to be all smiles for cameras, their romance was far from meadows and rainbows behind closed doors.
Madison describes their love affair as a whirlwind romance that quickly took off once she split from Hef. "Seduced by this good-looking man who was seemingly frantic in his affections for me, I allowed myself to be lured in," she wrote.
However, the blond beauty quickly realized that she became a distraction from the fact that his Las Vegas show BeLIEve was a flop. "And, like a magician does when wanting to guide the audience's attention away from a trick, he needed to provide a distraction, or in magician's terms, 'a misdirection,' for the media the night of the show's opening. That night, unbenknownst to me, I was the misdirection."