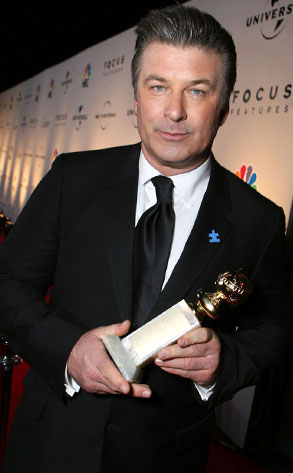 Eric Charbonneau/WireImage.com
Ever since Alec Baldwin appeared on SNL with Sarah Palin (and escorted her, so gentlemanly, instead of razzing her), it's been pretty clear he's got a hard-on for her.
I know he likes 'em busty, but what's this in his latest Huffington Post blog about really feeling it for John McCain, too? Is Alec's pulse for Palin so strong he's forgotten he's one of the most reliably sharp and outspoken left-leaning guys we've got in Hollywood?
Really, his current treatment of the GOP types is akin to Oliver Stone's breathtakingly doofus poke at the warmongering Bush dynasty in W. Are you busy penning P., yourself, Alec?