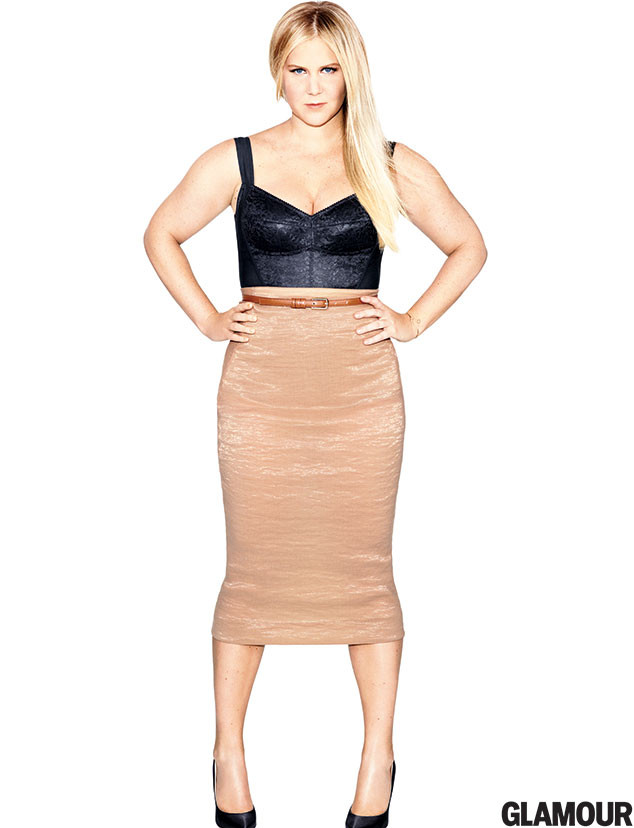 Matt Irwin
In Trainwreck, Amy Schumer is looking for love in all the wrong places.
In real life, she's not even looking. As she's become more famous in the last year, "Now I have to wonder what people's intentions are," she tells Glamour. "And also, people think that I have more sex than I do. But you know what? I made a decision. I'm gonna do this anyway. I'm gonna keep speaking up and creating all this work. I could have roped it in and hopefully found a mate. But I made a decision. And it does feel like sometimes it's a sacrifice for my love life and social life."
Schumer jokingly adds, "Hero alert!"
Laughs aside, nearly everything Schumer says makes headlines. For example, during her recent Glamour U.K. Women of the Year Awards speech, she said, "I'm probably like 160 pounds right now, and I can catch a dick whenever I want."
Schumer doesn't regret making such bold statements.