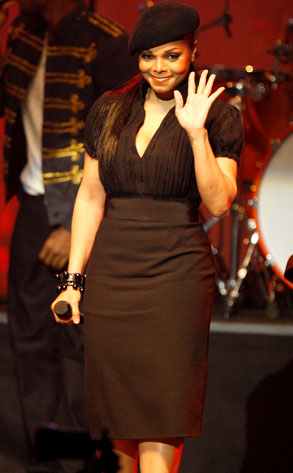 Vince Bucci/Getty Images
Janet Jackson is moving on with her life, whether her fans are ready or not.
Concert promoter Live Nation announced Tuesday that the Rhythm Nation diva will not be rescheduling any more of the dates she missed on her Rock Witchu tour while she recovered from a bout with migraine-associated vertigo.
Meaning, unlucky ticket holders who were supposed to see Jackson in Montreal; Boston; Philadelphia; Greensboro, N.C.; Fort Lauderdale, Fla.; Uncasville, Conn.; and Syracuse, N.Y. are out of luck, despite having been told that their stubs would be honored at any makeup dates.
And so concludes Jackson's oft-troubled jaunt across North America, which in addition to missing her for three weeks was also left without opening act LL Cool J when the veteran rapper took a powder due to unspecified "scheduling conflicts."