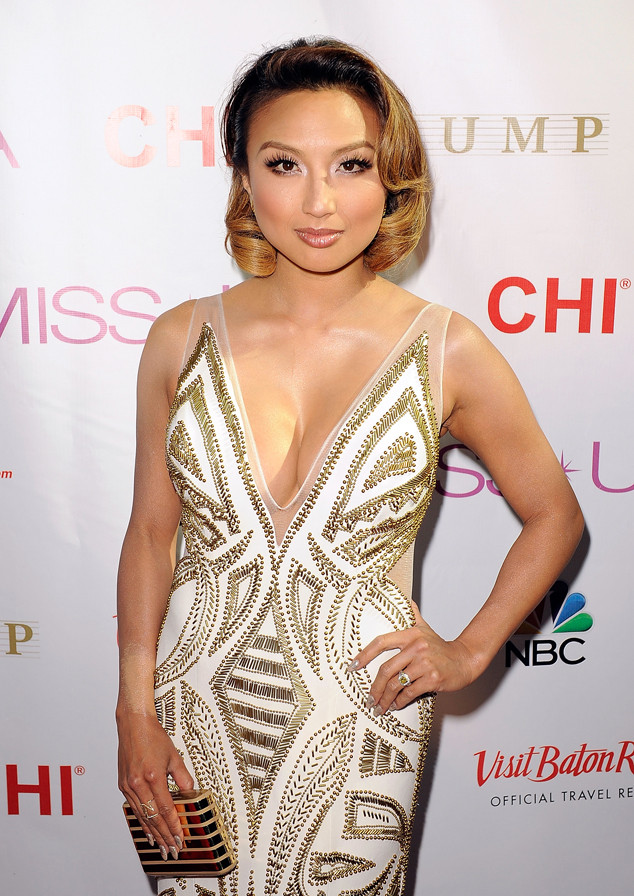 Stacy Revere/Getty Images
Well, that's one way to put it.
Citing Donald Trump's "ongoing antics," Jeannie Mai reversed her earlier decision and announced Monday that she was stepping down from co-hosting the 2015 Miss USA pageant after all.
Earlier today, Trump called reigning Miss Universe Paulina Vega a "hypocrite" because the Colombian beauty queen both condemned his recent sweeping generalizations about Mexican immigrants and opted to not relinquish her crown.
That comment, presumably combined with the mounting media firestorm against Trump (including NBC and Univision's refusal to air Miss USA next weekend), prompted Mai to change her mind.