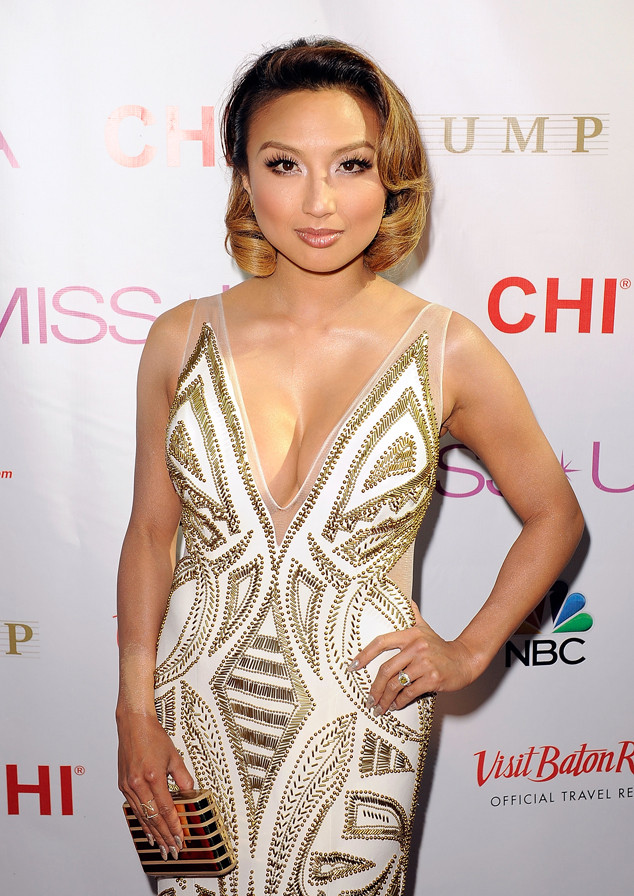 Stacy Revere/Getty Images
Well, that's one way to put it.
Citing Donald Trump's "ongoing antics," Jeannie Mai reversed her earlier decision and announced Monday that she was stepping down from co-hosting the 2015 Miss USA pageant after all.
Earlier today, Trump called reigning Miss Universe Paulina Vega a "hypocrite" because the Colombian beauty queen both condemned his recent sweeping generalizations about Mexican immigrants and opted to not relinquish her crown.
That comment, presumably combined with the mounting media firestorm against Trump (including NBC and Univision's refusal to air Miss USA next weekend), prompted Mai to change her mind.
"Therefore," she continued, "I am respectfully withdrawing from my responsibilities and commitment as co-host of Miss USA. From the beginning, I announced publicly that I was donating my compensation to a worthy charity. Although I will no longer be participating as a co-host, I still want to support the women competing in the pageant. I feel the best way to show that is to lend my support to this year's winner of Miss USA and to make the donation I promised to her platform and charity.
Ladies, you worked so hard to get here. I am proud of who you are and wish you the best of luck Sunday evening."
Mai joins Cheryl Burke, Thomas Roberts, Flo Rida and Emmitt Smith among those who refused to participate in the pageant in the wake of the controversy.
Trump, meanwhile, doubled down on his convictions in a new statement today, arguing that the media had "deliberately distorted" his remarks (here's his full speech from June 16, when he announced he was seeking the Republican nomination for president) and re-noting that the "Mexican Government is forcing their most unwanted people into the United States."
The Miss USA 2015 pageant will be airing Sunday night on the Reelz network.
(E! Online and NBC are both members of the NBCUniversal family.)