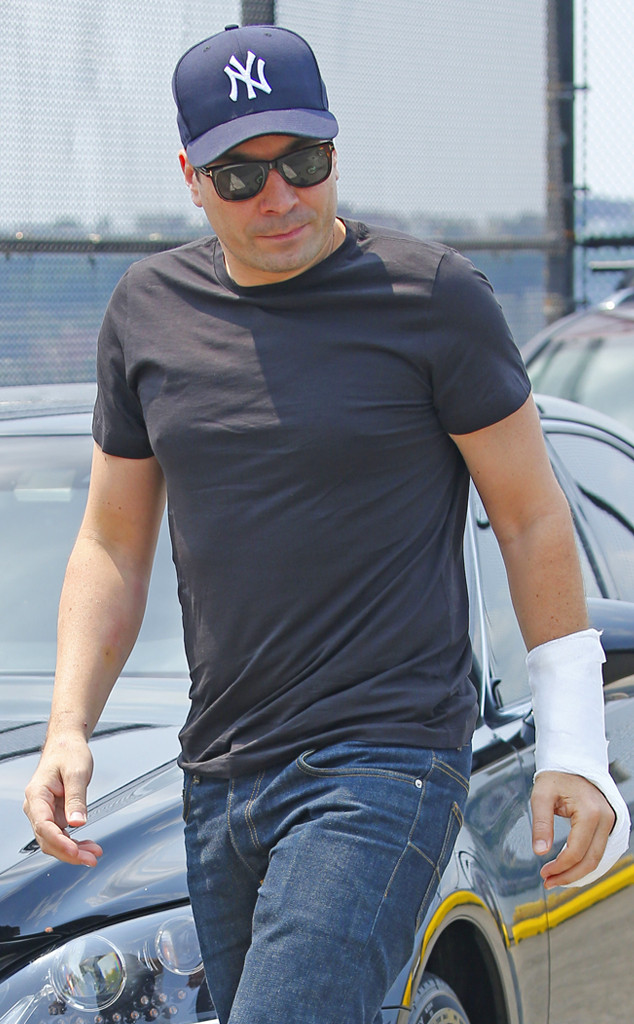 PacificCoastNews
Sometimes laughter really is the best medicine.
Tonight Show fans will be happy to know that host Jimmy Fallon is on the mend after stepping out in New York for the first time since undergoing minor surgery for a hand injury. Reportedly taking a helicopter ride to the Hamptons, the funnyman accessorized his dark sunglasses and baseball cap with a white cast around his left wrist and pinky and ring fingers.
"Tweeting with one hand," Fallon captioned a photo of his hand all wrapped up after the June 26 accident. "Tripped and caught my fall (good thing)! Ring caught on side of table almost ripped my finger off (bad thing)."