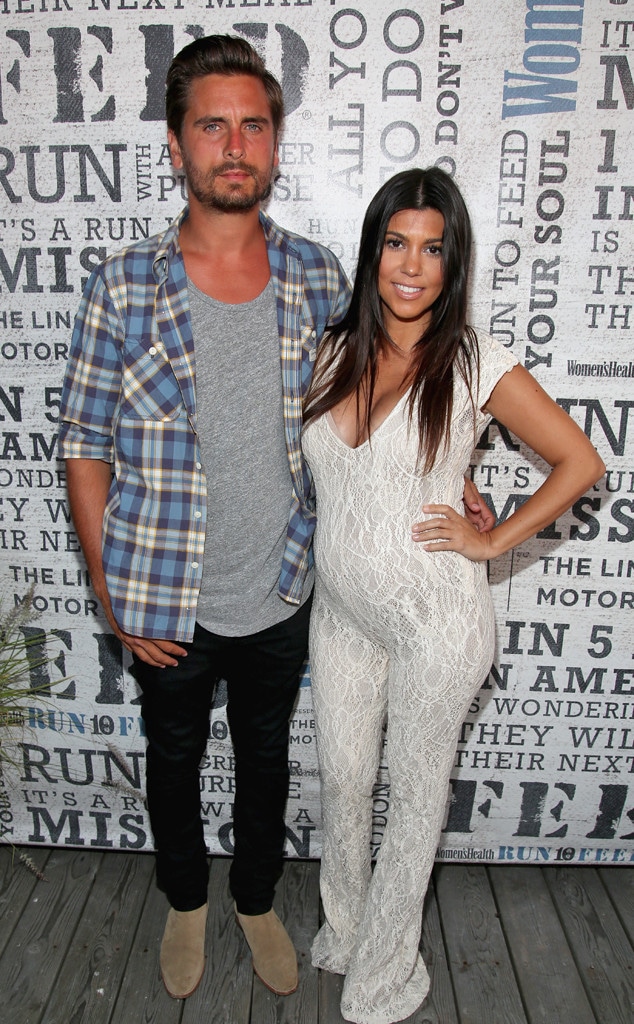 Paul Zimmerman/Getty Images
After nearly 10 years and three children together, Kourtney Kardashian and Scott Disick have called it quits. 
Sources confirmed exclusively to E! News on Monday morning that the two broke up over the Fourth of July holiday weekend, just days after Disick was photographed partying in the South of France. 
"Kourtney has always taken Scott back and been by his side, but now with three kids it has gotten old," a source said. "Kourtney has to do what's best for the kids."
While a split is never easy, Kourtney and Scott's breakup is even more complicated since the parents to Mason, 5, Penelope, 2 and Reign, 6 months, have never married.
So, how do they plan to share custody of their children and is there a chance they will reconcile? 
A source tells E! News that there is no current custody agreement in place, and since Kourtney and Scott are not husband and wife, the two will have to work out an arragement. 
Dimitrios Kambouris/WireImage
While Scott has been partying in France, Kourtney has remained at the now-former couple's home caring for their three children. She was last seen stepping out—while looking gorgeous in a midriff-baring shirt—on Friday in Los Angeles. 
Of course, this isn't the first time that Scott and Kourtney have split. The longtime loves temporarily called it quits back in 2010 due to Disick's issues with substance abuse, which have been widely documented on Keeping Up With the Kardashians. 
However, in spite of reconciling in the past, sources say this is the final straw for Kourtney, who, we're told, is bouncing back from baby no. 3, feeling good and wanting to move forward. 
Kourtney "is putting on a brave face," a source told E! News in the wake of the split, "but she is over it. She's fed up. It's humiliating and disrespectful. How much more is she supposed to take?"