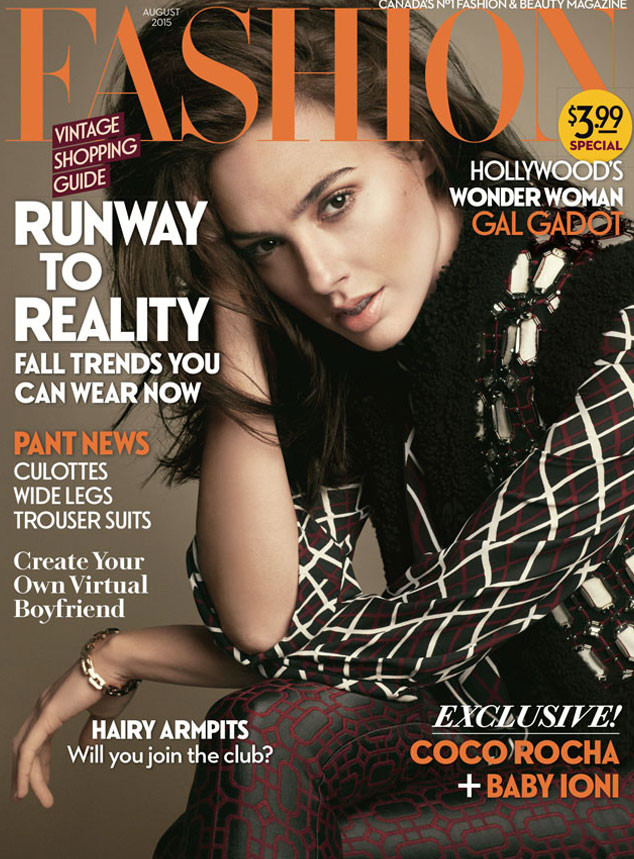 FASHION
Comic Con is just around the corner. It's so close we can taste it.
So we were very happy this morning to see that Gal Gadot (aka, WONDER WOMAN!) has landed on the cover of the new issue of Canada's Fashion Magazine.
The former Miss Israel reveals that wearing the beauty pageant crown helped thicken her skin. That's a good thing because we know those fanboys can be quite, well, particular.
"After they asked me here, in Israel, if I have eating disorders and why I am so skinny—that my head was too big and my body was like a broomstick—I can take anything," Gadot says. in the mag. "It's just empty talk."
And we have no doubt she's in tip-top shape for the superhero role.