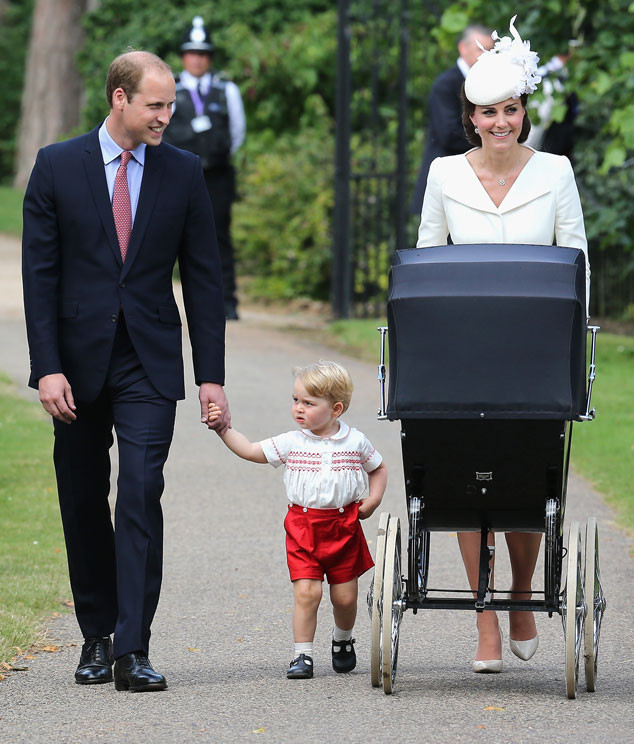 Chris Jackson - WPA Pool/Getty Images
Princess Charlotte, the two-month-old daughter of Prince William and Kate Middleton and the fourth in line to the British throne, was christened on Sunday in England.
The baby was joined by her parents, brother Prince George, who is almost 2, great-grandmother Queen Elizabeth II and husband Prince Philip, Duke of Edinburgh, grandparents Prince Charles and his wife Camilla, Duchess of Cornwall and Michael and Carole Middleton and the Duchess of Cambridge's siblings Pippa Middleton and James Middleton. Charlotte had five godparents at the ceremony.
The christening took place in St. Mary Magdalene Church, a 16th-century chapel long frequented by the royal family, in Sandringham, Norfolk. William's late mother Princess Diana was christened there in 1961. Water from the River Jordan was used during the baptism, as it was during George's 2013 christening, which took place in London.