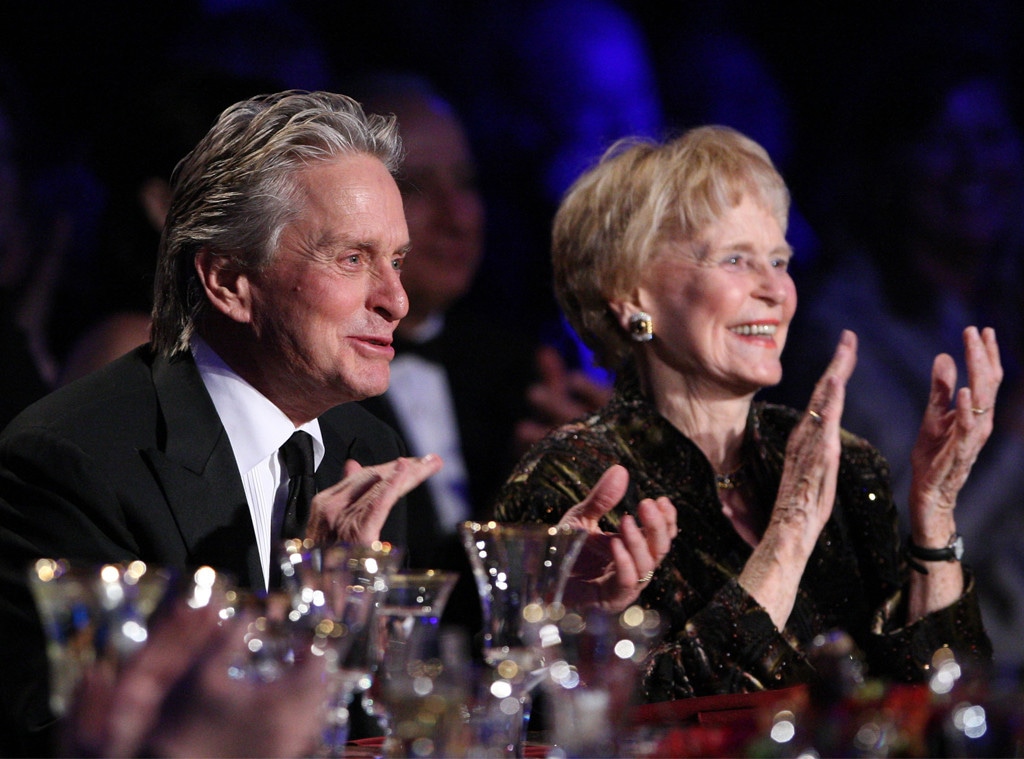 Frazer Harrison/Getty Images for AFI
Sad news—actress Diana Douglas, mother of 70-year-old actor Michael Douglas, had died at age 92.
Her husband of 15 years, Donald Webster, told The Hollywood Reporter and Deadline on Saturday, the Fourth of July, that she recently passed away at the Motion Picture and Television Fund nursing home in Woodland Hills, California after battling cancer.
"She was a person much beloved by everyone," he told CNN. "One of her greatest qualities was that she was always thinking of the other person."
Diana was the first wife of Michael's dad, actor Kirk Douglas, 98. The two met at the American Academy of Dramatic Arts in New York, where they both studied acting. They divorced in 1951 after about eight years.
Diana also is survived by her and Kirk's son, Joel Douglas, a 68-year-old producer, and grandchildren Cameron Douglas, 36, as well as Dylan Michael Douglas, 14, and Carys Zeta Douglas, Michael's children with wife Catherine Zeta-Jones, 45.
The actress was born Diana Dill in Bermuda in 1923. She began her big screen acting career in the '40s and appeared with her family onscreen several times.
She and Kirk both starred in the 1955 western movie The Indian Fighter and the 2003 comedy It Runs in the Family, which also featured Michael and Cameron.
Douglas also starred with Michael on an episode of the '70s series The Streets of San Francisco. Both also appeared in the 1983 movie The Star Chamber.
She played Martha Evans on the soap opera Days of Our Lives in the '70s and '80s and also appeared on shows such as Dynasty and The West Wing, as well as in John Hughes's hit 1987 comedy film Planes, Trains & Automobiles .