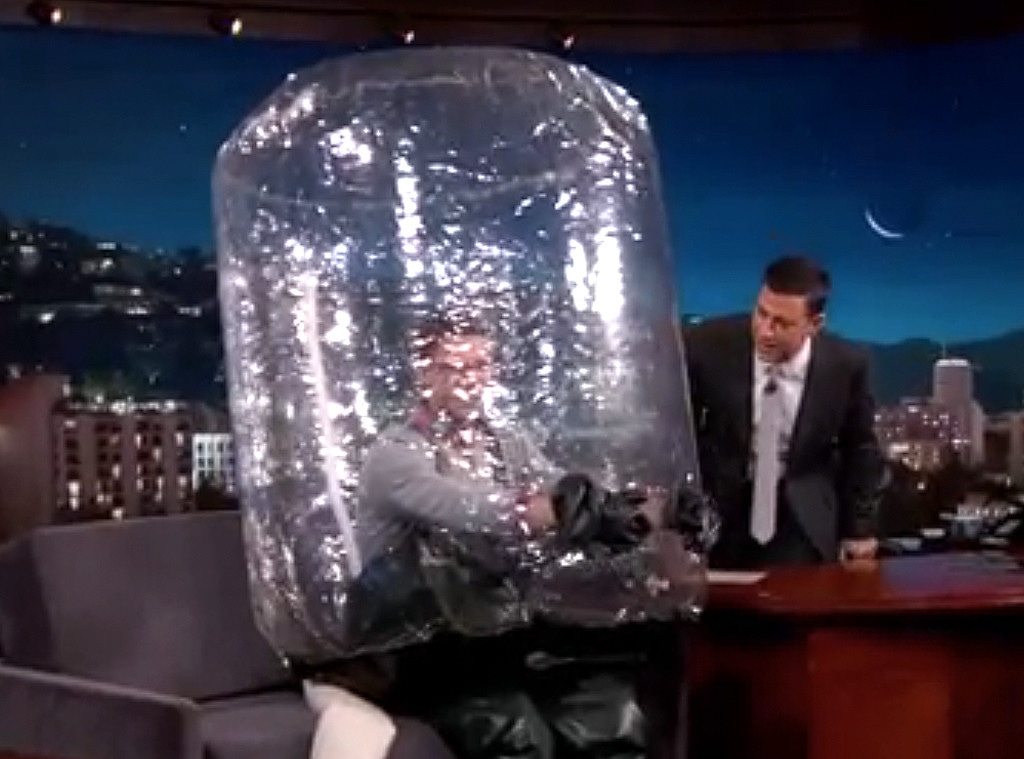 YouTube
Andy Samberg is looking out for the safety others in the strangest way possible. 
The Saturday Night Live alum visited Jimmy Kimmel Live! on Thursday completely encased by a ventilated bubble suit that would have given the original bubble boy a run for his money. But his reasoning behind it was noble, because Samberg had the flu and he didn't want to get anyone else sick.
"I talked to a couple of ABC execs and they said you wanted," the 36-year-old Brooklyn Nine-Nine star told Kimmel. "I'm on all kinds of meds, my heads a little soupy. This feels like a dream!"
Another dream come true for Samberg is his future hosting gig of the 2015 Emmys, airing in September on Fox. Unfortunately the actor, who was promoting his upcoming HBO mock-umentary 7 Days in Hell, hasn't been able to get much planning done.
"I've been ill," he reluctantly admitted to Kimmel when he was pressed for info. 
Watch Andy's quarantined interview below!