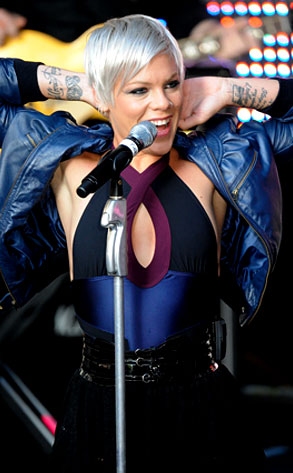 PhotoNews International Inc / Getty Images
Change might be coming to the White House, but it's the veteran incumbent who won another big showdown.
Despite a strong showing by Pink and four other top 10 bows, AC/DC's Black Ice skated its way to another week at No. 1. The rockers' Wal-Mart release held the high post by selling another 271,000 copies to cross the 1 million sales mark in its second week.
Pink, who landed her first solo No. 1 hit last September with "So What," failed to notch her first No. 1 album. Funhouse finished in the runner-up slot with 180,000, per Nielsen SoundScan figures.