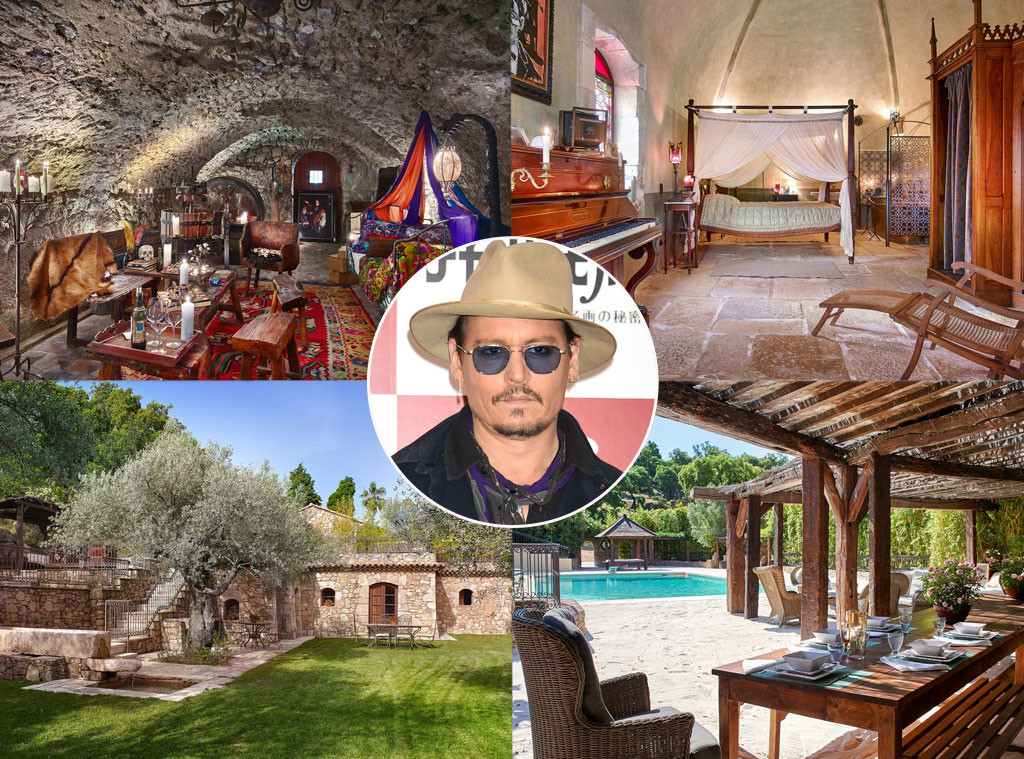 Cote d'Azur Sotheby's International Realty, Getty Images
It doesn't take a village for Johnny Depp anymore.
The Pirates of the Caribbean actor is parting ways with his enormous French estate for a not-too-shabby $26 million. Depp purchased the 37-acre property back in 2001, and has since spared no expense (and no less than $10 million) renovating the exquisite abode into, well, an exquisite village.
What used to be the Provencal village in the South of France is now just part of Depp's expansive property. Certain stone houses on the compound are more than 200 years old, but that's not the most impressive feature this property boasts. No, that would probably be the Jack sparrow-inspired wine cellar cave, one of the several guest cottages (including one that used to be a church), the rustic poolside expanse or the 10,760-square-foot, 12-bedroom, 12-bath main house. Your call. 
Cote d'Azur Sotheby's International Realty
While Johnny's French country farmhouse-style estate is undoubtedly Veranda magazine worthy, no interior designer has ever touched it.
"Contrary to many other properties of major international celebrities, Johnny Depp's estate has not been decorated by an interior designer, but by Johnny himself," Sotheby's Alexander Kraft, the listing agent, explained on the listing. "As a consequence, the estate is not a ritzy showplace, but an utterly charming family home that truly reflects Johnny Depp's unique character and taste. 
Cote d'Azur Sotheby's International Realty
And being just 17 miles from vacation hotspot St. Tropez, we'd say the $26 million dollar village-estate is actually quite a steal, especially considering it includes every bit of furniture Johnny handpicked for it.
Cote d'Azur Sotheby's International Realty
"The asking price actually includes all of the property's furniture and a great number of personal belongings of Johnny Depp. Thus, the purchaser will be able to not only acquire an exceptional property, but also many personal items of one of the greatest stars of our times," Kraft added.
Fingers crossed there's some Pirates of the Caribbean memorabilia inside!