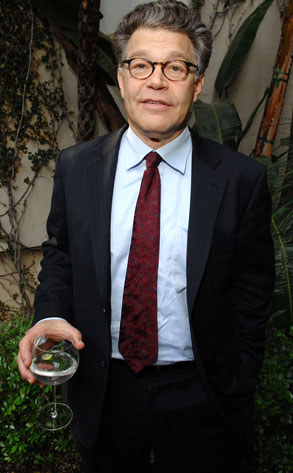 Amy Graves/Getty Images
Saturday Night Live had a banner election season. The same can't necessarily be said for one of its alums. Not yet, anyway.
In a margin guaranteed to prompt a recount, Democrat Al Franken was narrowly—and we mean narrowly—edged out for a Senate seat by Republican incumbent Norm Coleman.
With all the state's precincts counted, and 2.9 million votes cast, the former SNL star and radio host received just 475 votes fewer than Coleman—a number well within the limit set by state law to trigger an automatic recount, which could postpone the declaration of a clear victor to as late as December.
"We won't know for a little while who won the race, but at the end of the day we will know the voice of the electorate is clearly heard," Franken said. "This has been a long campaign, but it is going to be a little longer before we have a winner."