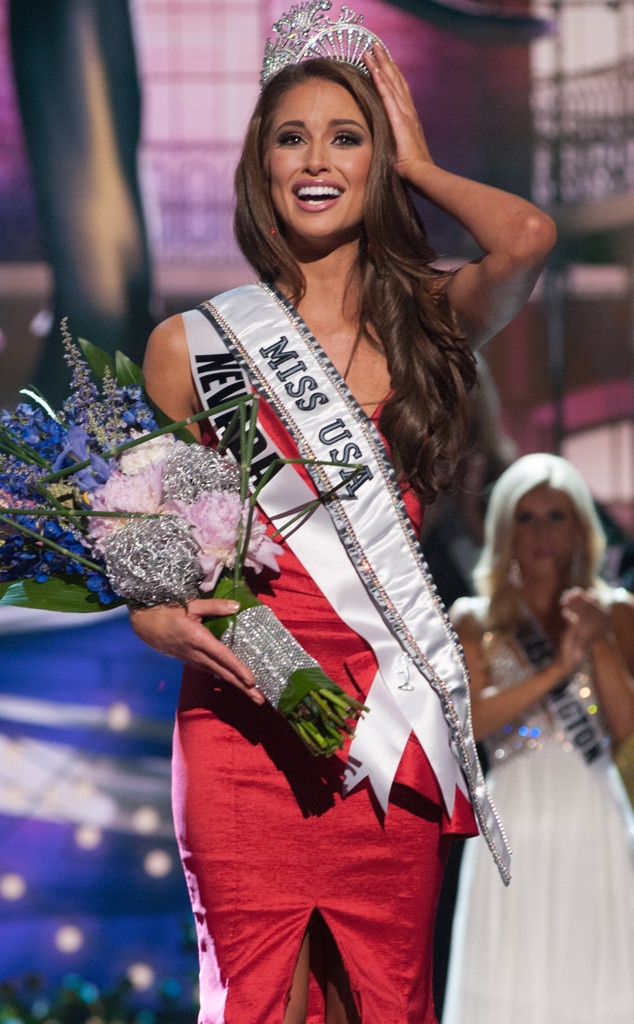 Patrick Prather/Miss Universe Organization
Not everyone is cutting ties with Donald Trump in the wake of his controversial comments about Mexican immigrants...
NBC and Univision are no longer airing the Miss USA Pageant, a joint venture between NBC and the presidential hopeful, but the telecast has found a new home: Reelz.
"The decision on the part of REELZ to acquire the rights to the Miss USA Pageant was based on our belief that this special event, and the women who compete in it, are an integral part of American tradition," Stan E. Hubbard, CEO of Reelz, said in a statement Thursday. "As one of only a few independent networks, we decided to exercise our own voice and committed ourselves to bringing this pageant to American viewers everywhere."
Instagram, Robin Marchant/Getty Images
Hubbard continued: "For us, this decision is about the dreams of the contestants who come from all walks of life across the United States, the city of Baton Rouge that has proudly come together to host this pageant and the viewers who will be watching and celebrating its 54th year on television. The Miss USA Pageant is a perfect fit on REELZ where movies, entertainment and celebrity come together every day of the year."
The pageant will also be streamed on Miss USA's website, but it's shaping up to be quite different from what was originally planned. Cheryl Burke and Thomas Roberts have stepped down from their co-hosting duties, Emmitt Smith will no longer be judging the pageant, and both Flo Rida and Latin singer J Balvin have pulled their appearances. Behind-the-scenes commentator Jeannie Mai will still be participating, telling People in a statement that while she doesn't condone Trump's statements, she "can't abandon" the women competing.
In a statement Tuesday, the Miss Universe Organization said they "are are disheartened by recent events but the show will go on."
The 2015 Miss USA Pageant will still take place as scheduled in Baton Rouge on Sunday, July 12.
(E! and NBC are all part of the NBCUniversal family.)