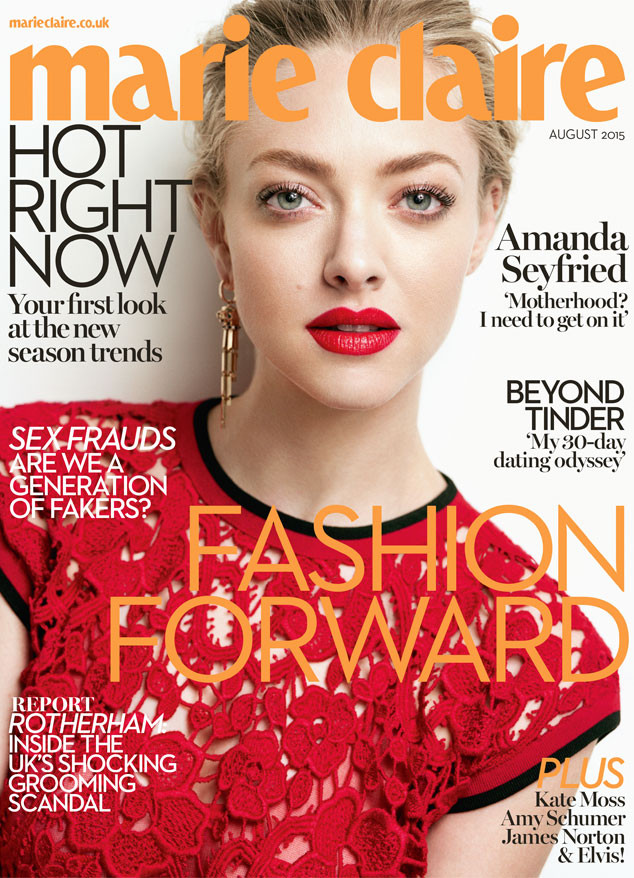 Marie Claire UK/Matt Jones
In about five months, Amanda Seyfried will turn 30 years old, and the actress admits she's weary of getting older.
"I keep feeling like my eggs are dying off," the Les Mis star admits in the latest issue of Marie Claire U.K. "I need to get on it… I want a child. Badly. I want to be a mother, badly. That's what I feel. I've been feeling it for like, two years. I'm not ready but nobody's ready. It changes everything… so how you can ever be ready for that?"
Seyfried, who has been dating actor Justin Long since summer 2013, covers the August issue of the publication, looking absolutely stunning in a bright red shirt and matching lips. She also sports colorful ensembles inside the issue in addition to a sleek black pantsuit in one sultry pic.